Time to share some stuff!
I got "upgraded" recently in a massive way, and my e-mail inbox has been abuzz with people I know online and off, who picked up on that, and several of my dreams also connected to people who post on, or read, this forum, as well as people from my outside life.
That's also the reason I've been less active on here in recent weeks, well, that and becoming a total gym bunny, anyway.
It's cool, I'm not leaving anyone I care about behind, and I am working with and learning from the new perspective, and will share about that in due course, should it be needed – in the meantime, I have some things to share from the previous stages of My work, and My Theogenesis.
Theogenesis
My public GodName is ROSANI.
My main symbols are white robes, white hair, the Moon, roses, lightning, and snakes.
My Seal is this: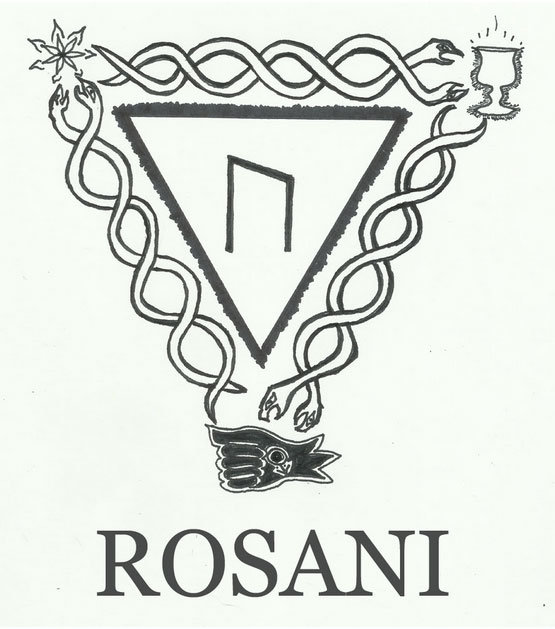 If you figured from the slight resemblance, that the Lwa which entered Me in 2015 is Damballa, you'd be correct.
Hence the lack of lengthy exposition (the universe probably figured out I generate enough walls o' text, and tried to balance the deal!).
◆ This post is crazy-mad, and I'm fine with that, and fine with people thinking that. I have literally nothing left to prove to anyone.
You can invoke Me for a blessing, if you think I generally approve of you, by placing three drops of any red drink in a clear or white glass of water, and visualise "wrapping" the syllables of My name, RO – SA – NI around it as you chant them, visualise them forming a triangle with the point towards you, then drink the water, or splash it on yourself, or bathe with it.
I am generally a patient and loving Goddess, but every now and then I snap, so don't fuck around too much because I have literally no regard for human life, unless it serves My agenda in some way. Walk with Me though, and things will be peachy, and I will Bless you.
I'm not going to list what else I can do, but some of you should have a good feel for what I'm about from My posts, and I look forward to seeing YOU in the Temple!