How exactly does time manipulation work?
Similar to Dr. Stranges usage of the Eye of Agamoto.
You cast it in front of your hand,
wear it like a glove,
and turn time progression forward,
(faster)
or backwards
(slower)
Sincerely,
¥'Berioth
@Yberion He asked how does it work, not how do you do it
Really?
And how would you explain such a thing??

Maybe you prefer that one.
Sincerely,
¥'Berioth
Your explanation suffices. I wanted to know how it worked regarding the sigil, and not the underlying scientific principles.
Thank you.
As i expected.
Sincerely,
¥'Berioth
I love that video @Yberion, when she is telling it she talks like its so easy
I used Gravit Designer, it works amazing, it's free with advanced abilities if you pay also it works on the browser.
I used text letters then converted it to path then manipulated the shape of the letters (double tap to change select tool to edit the path)
This Sigil took maybe 30 minutes to make
Cheers
I get more of a farming vibe from it. Maybe used for casting rain for crops?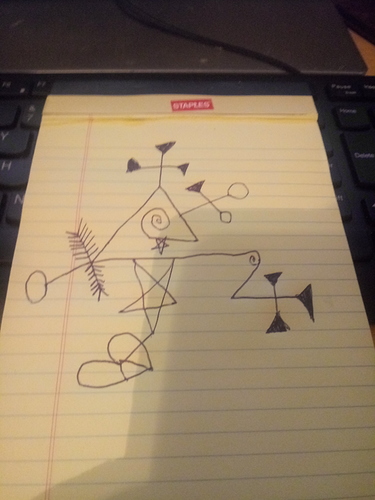 I have no idea what this is…
all that with the time manipulation seems very interestin
For what is the second sigil.
It reminds me of a bunch of $100 bills and the two zeros form an infinity symbol.
Liking it!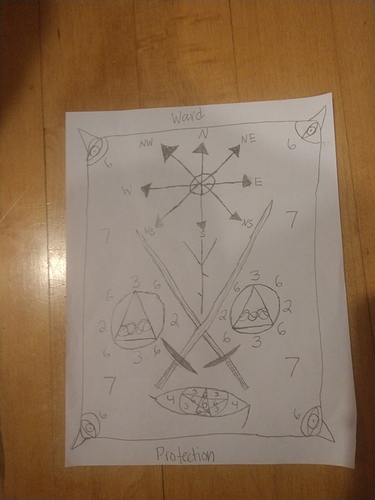 This is my own sigil for protection ( a ward ). Not sure if it's activated…I'm new at making things like this. Some of it is inspired - other parts of my sigil are personal symbolism/meanings.
It's a bit complicated for a sigil to be honest, but im using it as one.
(Ward against negative energy/parasites/etc).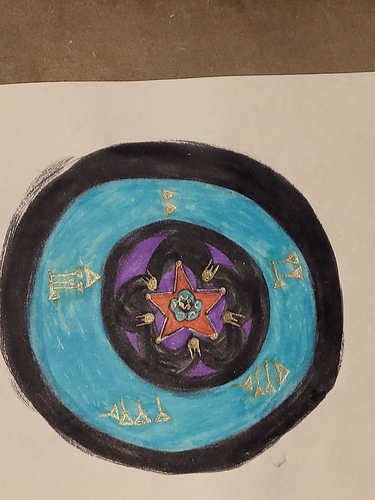 Sigil for the Incubus Koler, gives excellent relationship advice and charisma boost.
Sigil for the entity Ben. Helps in artistic and creative endeavors.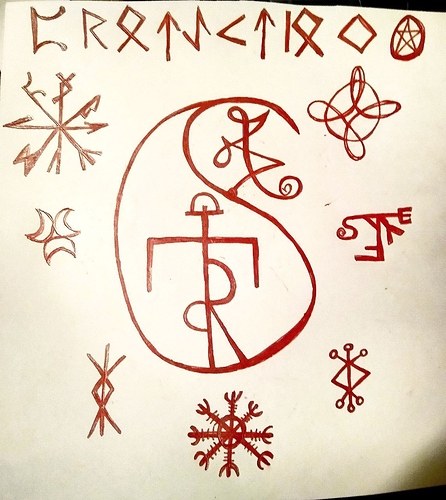 The one in the middle I made for absolute protection from malicious spirits and entities. The symbols around it are there to boost protection from other sources
P.s. Please do not attempt to bind either of these entities.