Greetings to all you amazing peeps on here.
There is something I want to share with you and that is my relationship with Lucifer has gone to the next stage…I made him a blood offering on Saturday just gone, then I invoked him and the answers I received were so profound and wise, even more so now after bonding with him even more.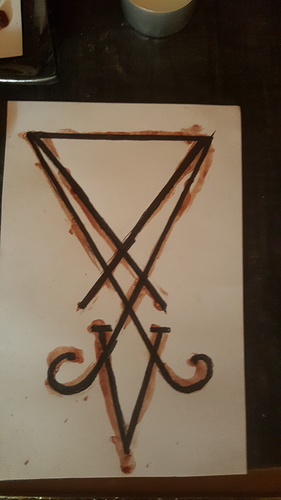 Lucifer's sigil with my blood.
I found out now I can talk to him and as I write this now I can feel his gentle, cool presence on my skin…Lucifer is such an amazing spirit…strengthening this bond with him feels absolutely amazing…Hail Lucifer!