… on a site about belief and magic, but I'm gonna do it anyways for the sake of discussion. During this time of pandemic I've kinda had my mind on the spread of disease and notice its parallels in the spread of religion and mythology. They even parallel in a twisted game of telephone where as it grows it evolves with the host of the being it inherits, new mutations of the sort of memetic/viral diseases branch off while some people attempt to "cure" and contain it and others be part of it before it mutates and branches again.
Ive got collections of old journals backed up on paper and electronically so I go through them here n there and came up on this one… "Above" and "Below" from 1890 about Myths being the disease of language. You can find the full 15 page article on Archive.org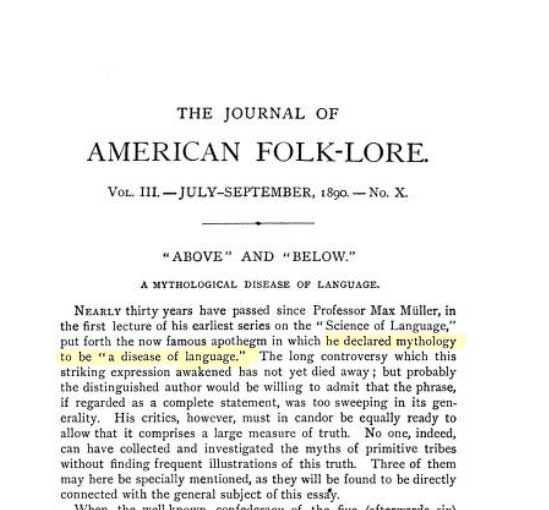 Since I'm a bit religion/occult crazy at times I like to keep my mind open to the opposite sided arguments and ideas to keep the narrative going without being onesided. "Know yourself, know your enemy…" basically. So what's your opinion on belief and mythology being a disease?