The acronym "LARP" has been mentioned quite a lot lately. Some people love it with passion glistening in their eyes, and others hate it so much that they get
Tourette's Verbal Diarrhea
as soon as they sniff up on the topic. Isn't that unfortunate?
So, I thought to myself: "Why not make a thread about Live Action Role Play, for the dedicated individuals that are figurately expressive when doing magic?". And for the genuine L
VERS of roleplaying and cosplay, of course.
"Henceforth and break the wall, you fools!!!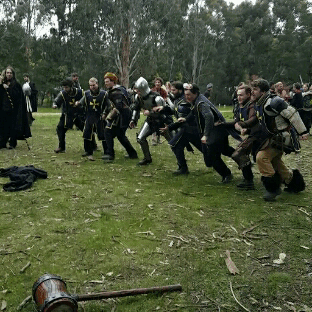 Do you have any interests in Live Action Role Play or Dungeons & Dragons? I don't, so I can't really give an input on the topic, but don't let that discourage you from sharing.