Well actually it could be an allergic reaction idk i feel terrible ttyl
I think passing out is a reaction. Thank the god and goddesses you got the one shot.
I'm just a needy baby with a sore arm. Last night it was all my joints.
The nurse kept saying anxiety can do this, trying to.underplay the fact that the strange chemicals they put in my body caused me to pass out. I need hugs
Hugs
Wierd Internet hugs anyway
hugs do you have stuffies?
Here:
Side effects won't be a reaction.
Thank cuddle with the pillows and get under a blanket.
I am actually. I want to sleep but dunno if its gonna happen. This really messed with my emotions
I'm really needy myself. And I have a headache buttttttt I suffer from Migraines sooo.
Have a cute unicorn sloth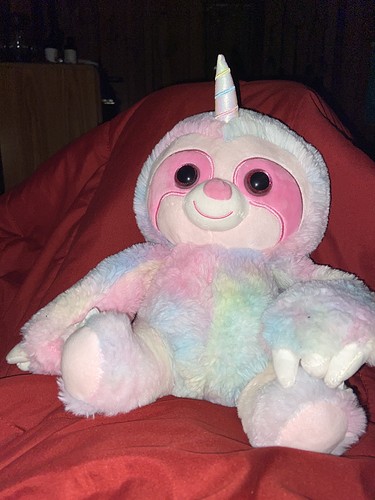 I love mountain goats. I am obsessed with rams. I finally got pictures of the big horn in yellow stone when I moved back to Florida. It was a life time goal.
Here's a unicorn kitty.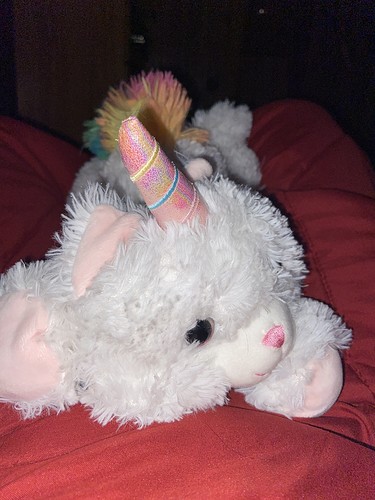 I hope you have someone to cheer you up like youre doing for me.
I do. I am a pretty lucky girl.
I think im gonna be okay. When I get sick I get real emotional also, especially so with this because it came on so suddenly. It is weird to open your eyes and have people standing above you. Unfortunately not the first time Ive experienced it.
I was looking through the 12 big month assignments in my work book.
This is month 12: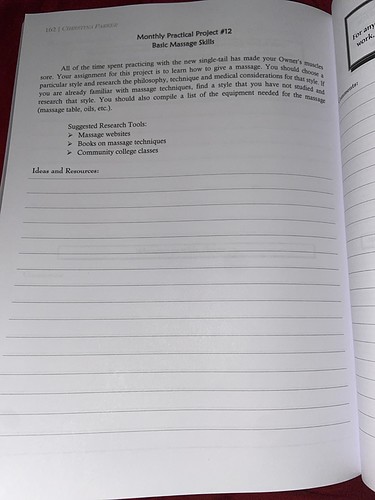 I found three different courses through the Centre of Excellence that I am going to pick one and learn it. There's basic massage, Swedish And hot stone to pick from. They are on sale for $35 right now so I am going to grab one when I decide.
Hot stone sounds nice but you might be able to apply basic massage techniques more often
I did this pregnant I scared everyone and then next thing I know the EMTs are there as I am opening my eyes. So I know the feeling.
I get hot stones when I get pedicures. The kits aren't really that bad either.
This thread needs more kitty music. I have never gotten any sort of professional massage. I bet theyre nice

. What is a Swedish masssge?