Tmw you look up in the sky to see a wolf (full) moon. Just what I needed

TMW a parasite reveals itself with its own 'takes one to know one' logic…
Nasty little fucker!!!
Tmw when you wake up, and look at yourself in the mirror, and see a different person.
This moment when BALG topic is so good , you eat pop corn reading it :true!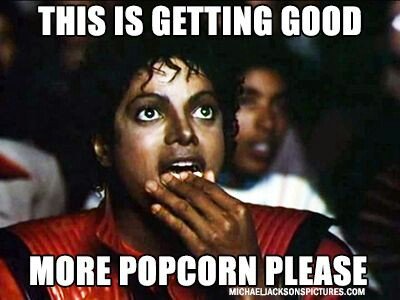 TMW
Me: -throats hurting-
Azazel: "Don't talk then."
Me: "But I like talking…" -sharp pain from continuously talking-
Azazel:


This post makes me laugh because he has given me that same look! Lolol!
TMW instead of working on your magick, you spend all your free time on the forum or dicking around watching occult videos on youtube.
When you suddenly see Azazel's sigil immediately after lying down and closing your eyes to go to sleep, then the next day this logo that looks strikingly reminiscent of his sigil jumps out at you during a visit to the liquor to pick out the perfect wine to use as sacrament for invocation of Naamah… whom you had been thinking about a lot recently… and whom a friend then suddenly recommended you start working with… and whom causes you to notice an eerily suitable merlot blend with imagery and symbolism parallel to hers…
Ah, synchronicity… When it rains, it pours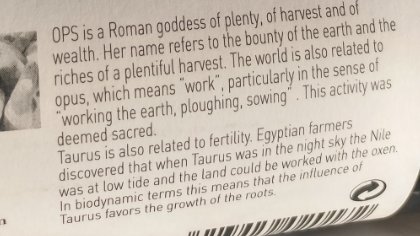 Dude is everywhere lately. Then so was Belial a few weeks ago. I wonder if they work in shifts of sorts.
That's exactly what I was wondering too. I'm glad I'm not the only one who was thinking that.
Now I'm wondering who's gonna be next.
I'm curious about that too. Before Belial it seemed like Lucifer and King Paimon we're all over the place. Asmoday has been quiet for a while, wonder if he's next shift. I might be biased, but meh
Or someone that doesn't get a lot of love on here like abaddon
Tmw:
You get fired from your job, and the SECOND you step off the property your new Job Kicks in to tell you youre HIRED and to come in for orientation






#Source
#LivingGod
#YAWWWWWWW



Tmw:
You project out of your body and Azazel shows up and the sheer force of his energy ricochets you off the walls of your room and back into your body.
The fucking normies are becoming too woke
That moment when you're watching your nephew and he just happens to poop 30 seconds before his mother comes home so you don't have to change him. I'm not sure which one of you guys did it, but that was awesome.