Maybe Danny Trejo looked at the devil meanly so he had to let them go

(noticed him in the trailer)
The Devil's REJECTS. Voilà.
It isn't possible

You know I gotta fuck with you
It. Is. Possible.
And you know, I fuck back.


He's a great actor btw, when I see his face I just know the movie is gonna be good but I never knew his name til now lol.
NO! you just gave him free license to make memes in response to you messing with him.
Oh no… so scurred.
You should think better of him, he's evil not petty.
Evil Laugh
Satan is pleased


I WAS gonna say that @Moontan "Fucking back" probably isn't much of a deterrent…but I was trying to make a balg meme
I was well aware.


This needs fine tuning…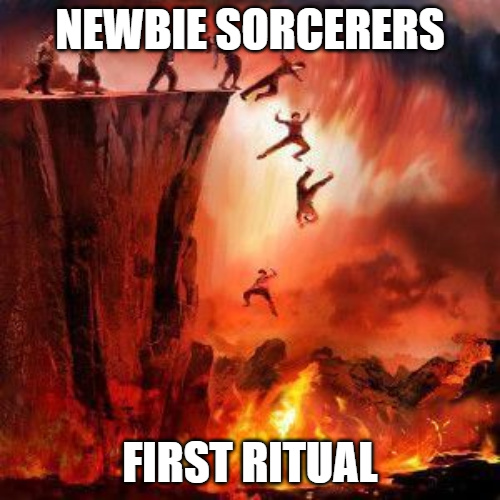 TMW. Whe the rain stops for a few days Im going to the cemetery
That moment when…you contemplate doing a ritual for money from "unexpected sources" but money shows up in your account the next day before you even do the ritual.
Get that money Mayne





Congrats
I asked my sister to borrow some money on Thursday but I never heard back from her, so I assumed the answer was no. Last night I was looking through Demons of Magick, and thought about doing a spell for some cash, but I got busy trying to help a newcomer on the forum and then went to bed, completely forgetting about it. Cash was in my account when I woke up.

That little swivel when your thrusting, oooh baby.
Look her in the eye and call her a nasty bitch.
Sorry I got a visual.
Tmw you want passionate, deep slow fucking cause your menses
Somebody is trying to kill Micah please urgently message me