This was my intro to the forum. I don't even thim I mentioned demons to begin with

About a month after that I communed with my first demon-King Asmoday since he kept calling me
Jeez but you can see your progress!!!

Yup-really started getting kicked into the right step back in February if I'm honest. Eventually I began to commune with the demons even more and now I've accepted my shadowself
Don't worry I was a full on LHP person in the closet.
I would try to dismiss the fact that the RHP always gave me rashes, just because my family would leave on my mind the impression that I would be the Apocalypse incarnated if I embraced who I was.
(I would get seriously grounded due to draining energy from people, even outside my home).
This trauma chased me until not very long.
The handicaps of living with a RHP witch mom and grandmom.
Now honestly when RHP was mentioned … i was in christian primary school​:joy:
i am laughing my ass off right now yes
I went to an opus dei school and high school to try to force me to stop with my vampyric habits.
I can relate.
I also had my left hand tied for being left handed, and be beaten with a ruler if they ever caught me writing with the left.
I mean to begin with when I first began my path I was a Christian then an agnostic and from there I turned to the Norse pantheon through tons and tons of meditation. I actually think most of the reason I suffered from aphantasia was because I kept getting told "don't trust what you see when you call upon the angels!!! Demons will disguise themselves as beautiful angels!!" When I invoked Michael on the start of my path I asked him to appear before me-he did as a blue orb. I also asked my "guardian angel" to do the same-they came to me in a purple orb
I had been a "dark" witch for well over a decade, my worst cringe was quite safely behind me when I came here.
Though I have no idea why I mentioned my gender identity and sexuality in my intro of all places

One of the fundemental differences I've found between RHP and LHP is the LHP tends to be a lot more work. You're focusing on yourself for the most part-your ascent and so on. Whereas on the RHP you're just expected to have faith in God or the gods you worship
Oh I didn't have the chance to read about it. Now I am interested.
I guess you explained it because at that point it was important for you to make the statement.
Might have been that I had actually been dating a guy semi seriously for the first time back then.

It could be. The mind is fascinating sometimes!
I'm still a single bean just waiting for the right girl at the right moment. If you're wondering, I'll be 18 in 3 days so theres that-I'll be legal by then
. Doesn't seem like I'm awfully young does it
I am 18 soon 19 wink wink
You look like pretty good for a 15 year old girl.
I'm 32…Had my first date with a girl in my early twenties and with a guy in my mid twenties…so Yeah you seem quite young to me
Go away with all of yer youth
I don't know whether to find that disturbing or funny
Cause I look like this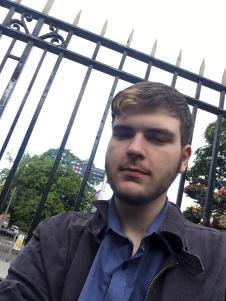 Second image makes me look kinda like a girl though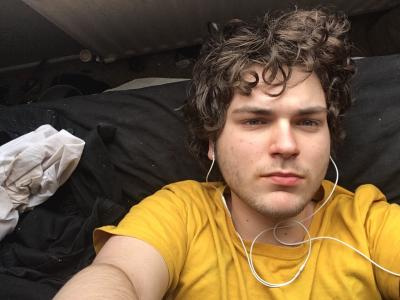 I am interested.You were in uk right ?