The phrasing made me think the kid was playing while watching MLP.
Nope. He doesn't like watching shows unless it is sleepy snuggles time
Awwwww maybe it puts him to sleep.
That Moment When you watch this…
Before i go to bed, i wanna throw in something:
Its amazing what silly shit works in psionics!! XD
~basicly, its like when you were a kid, and you declare something
to be a super mighty machine that does things -but this time, it has consequences on minds and bodies !!
just look at the symbolic hieronymus machine… WTF!!!
its some wire and cables, aluminum foil, pennies, glue, paper, cardboard and a battery… (°_° ' )
… and i killed people with only some paper pattern, a flash light, aluminum foil and some visualization… THE FUCK IS GOING ON?!? XD
Well other then chatting with you fine people i've been vomiting bile out of both ends at the same time for most of the day, now just waiting for the appropriate hour to unlock the gates of HELL!

Then after that i might watch some cartoons from the 80s.
LOL … imagine psionic toiletpaper… now you can kill people or program their subconscious minds, while pooping… (°_° ' ) what great world we live in
Love Uncle Chuckle. I've just be rereading psionic warfare.
Did you read psionic predator?

~i started only a few books, but i kept reading this one, because of the humor :3
That moment when you have the idea to integrate something new into your meditations. Should be fun.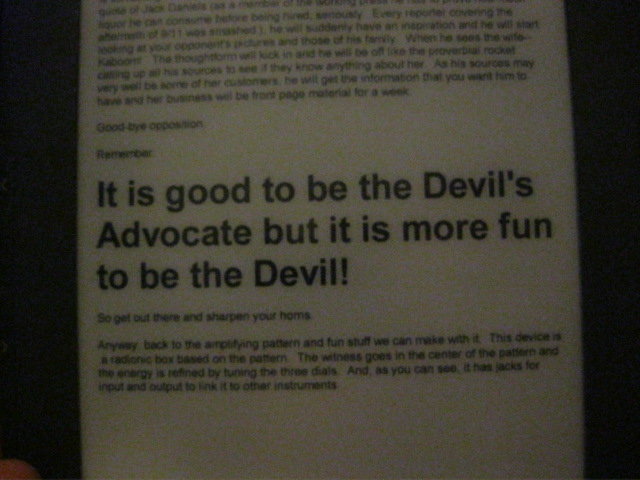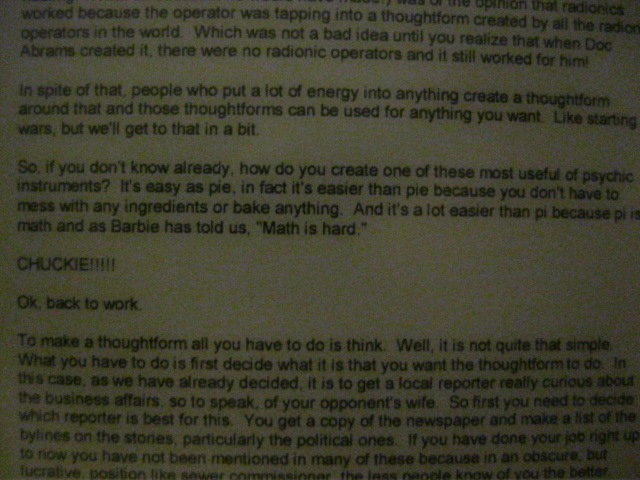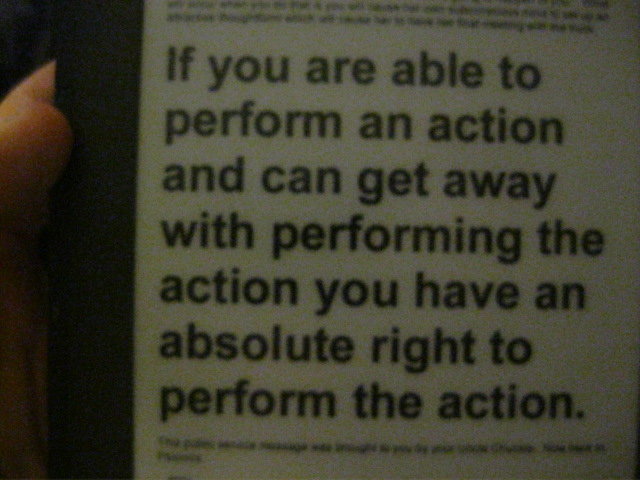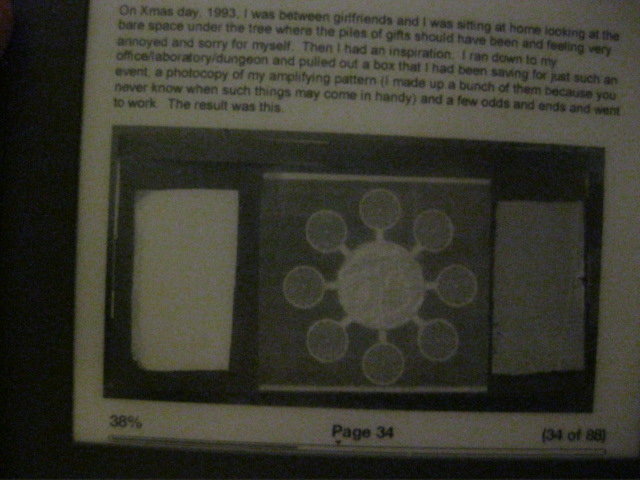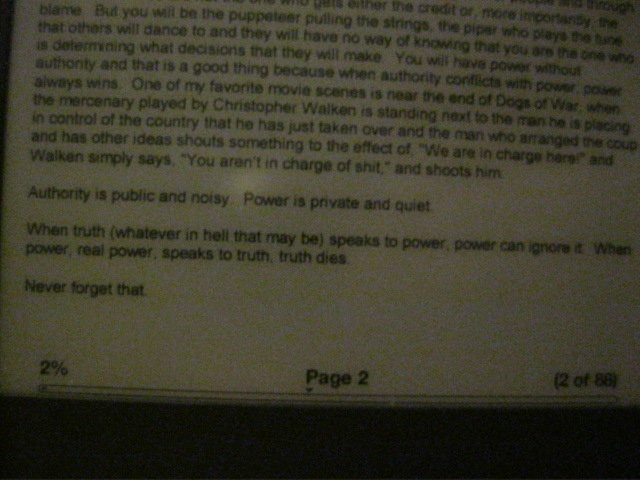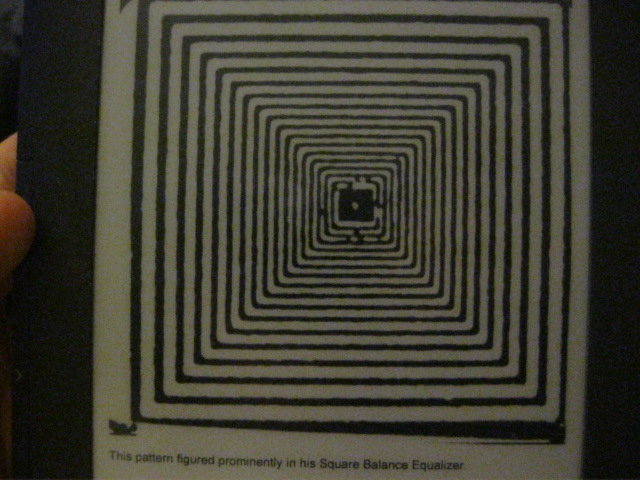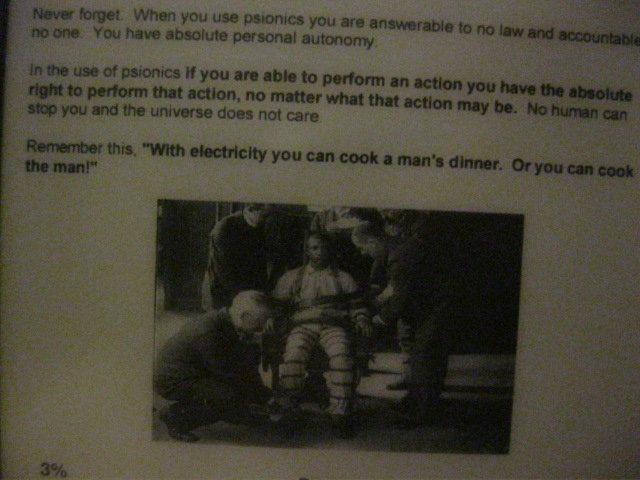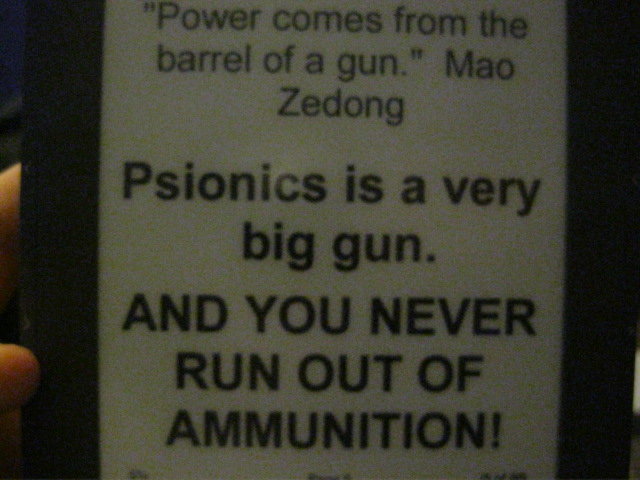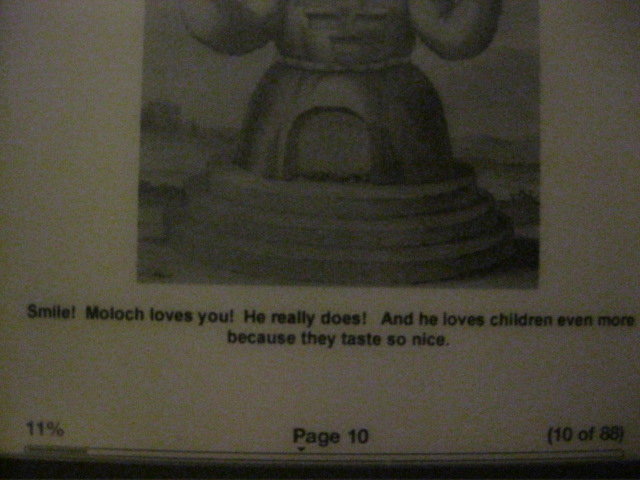 I've read most of them including that one. It's been a while so I'm brushing up. It's like a refresher course in villainy.
Ha ha love the way that tends to work out
Good night :3
~I hope i will dream of this post apokalyptic world,
where people with practical skills, knowledge and people using magic and psionics will do fine.
Conlficts, dead continents, family bonded through survival, everyone with a 60 page book on mushrooms or who read the book "electronics for dummies" knows more than half the village…
A mix of steampunk, magic, middle ages' social structures and a hightech NWO empire, and you get the idea for it.
<3 yesss

i just play deathnote's "teleogy of death" and do my "work" :3
… gotta go now…and hopefully my victims mind will know whats best for it = to give in easily, otherwise i will choose harsher ways on getting what i want
Took awhile to figure out, but now I know what's needed.