Hey folks, so on a lark this morning I decided to try tea reading, (maybe this will be something I'm good at; nope!) And I just have no idea what I'm looking at. Mainly curious of general things to look for. I'd read about anchors and dogs and such showing up but I'm just not seeing any of that. So, share tips, tricks, success stories or whatever.
Theeeeenks.
Here's a snap of the cup, if anyone cares to point me in a direction.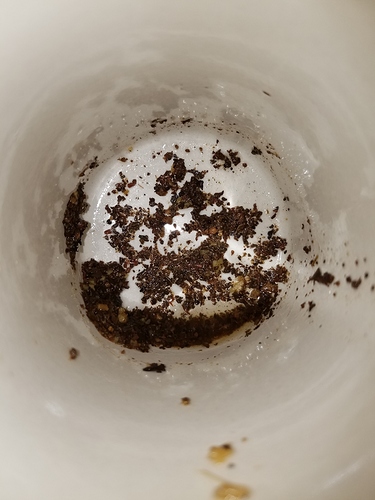 Also, if someone wanted to do a whole mess of readings for people feel free to hijack the thread. I don't mind!