Hi all,
So there was another member in the forum who does readings for free: so i asked them to do a reading for the following questions:
i want to know if my ex will come back to me and will they contact me? also what advise would u give me to get them back and how should i move on with my life?
did king belial accept my request and was he there when i called upon him?
and their reply was:
"I pulled the 2 of cups, the Emperess, and page of swords.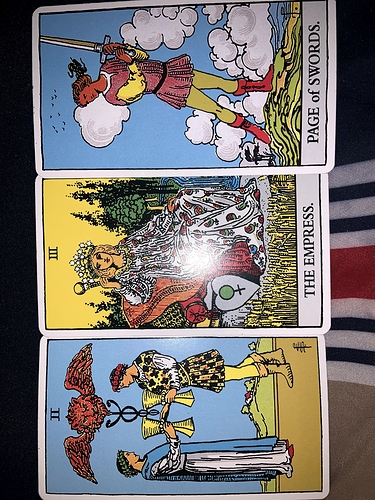 I see she will make an offer to you, more than likely coming back to give things one more try, but it's not going to go well as you would hope. This offer will take a bit of time to even come about, but I see petty conflict and arguments arising. At this point, if both of you are willing, you'd have to make a sacrifice to wait a while and just not call it quits again so fast. Things could work out if you two stop being drawn to turning trivial matters into full-blown arguments. Communication will be the key here.
For your second question. I pulled the 6 of wands.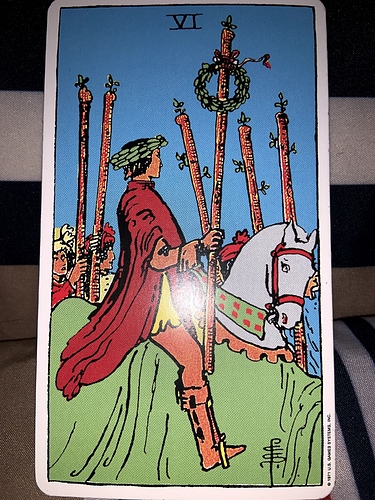 This card represents success. Yes he did accept your request."
So i couldn't let it go and went and used my friends tarot cards and did a reading for myself with the following questions: Is he coming back (left card) is he coming back within the next 30 days? (middle card) does he miss me? (right card) and then i pulled a clarification card for each one of them and they all showed up on reversed. Take a look below to see the pictures:
The answers:
the hanged man in reversed, Ace of swords upright, The hermit reversed.

The clarification cards (note the card on the right was reversed but i turned it to read what is it about):
Three of wands reversed, Six of wands reversed, the hierophant reversed.
I am not really a tarot reader so it got me confused and i hope if someone who does readings and know that most of their readings are accurate to help me with this. So please tell me what do you guys think