I'm warmly inviting any forum members who are personally angry at the troll god of the Abrahamic faiths to join me in an important magickal working, this coming Sunday the 11th of September.
This invitation extends to people practicing within all paradigms and at all levels of experience - the only pre-req is a genuine and heartfelt feeling of rejection, disgust, and/or anger directed towards the entity (or if you prefer, the thoughtforms and actions initiated under the Abrahamic faiths, and their many offshoots).
The Action
Although opinions vary as to the actual cause, intention, and perpetators of the 2001 9/11 attacks (and that topic's beyond the scope of this post, or intention of this thread, to dig into), almost all credible theories of what actually caused the attacks end up laying the blame squarely at the feet of the desert troll god, which rejoices in blood lulz, and delights in setting its acolytes against both each other, and outsiders, for shits and giggles - or warfare, suffering of the innocent, and cultural and physical genocide, as they should more accurately be named.
We plan to use the fact that the "9/11" of this year (which, under the imposed current calendar system, also reduces to the number 9), falls on Sunnas Day, to work with the Black Sun, Bael, and sundry other spirits, to tear down some blockages, and eradicate more of the remaining traces of its corrosive influence.
And above all to break the "First Commandment" of "Thou shalt have no other gods before me" - which established and facilitated the truly vicious, enslaving, and life-denying nature of this entity, and from which all other ills have then been able to flourish, from the witch-hunts, destruction of cultural and spiritual heritages, right down into present-day fanatical jihad, and thought-policing.
I'll keep the specifics vague, but we'll be working with a combination of worshipping our OWN godforms, fully invoked; worshipping, invoking, and sacrificing to other gods (including our ancestral gods, which it has trolled hardest to try and remove around the globe), and also ritually desecrating artefacts (which we legally own) associated with this vile and verminous thing.
Anyone who wishes to join in, can strike back by performing any acts of magick that they feel most comfortable with (that don't involve the use of Judeo-Christian, Muslim, Zoroastrian, or other monotheistic currents - probably best to stay away from angels as well, for the purposes of this work), or simply by lighting a candle or tealight with a loving reverence and honour for your ancestors and their guardian spirits, as these are the actions it has trolled hardest to attempt to eliminate, beginning in the middle east and then spreading north to Europe, and finally around the globe.
More hardcore work - tearing down energetic veils, evocation of godselves and enacting reality shifts from that state, evocation of multiple other spirits (to end the focus on ONE "deity" at a time) and more are very welcome in the spirit of this, and atheists and chaotes are also welcome, if they feel motivated, to use whatever methods work best to banish and dispel the thoughtforms and energy patterns embedded by centuries of suppression of human potential, under the heel of religious dogma.
Info
The takeoff times of the 4 planes involved in the 9/11 attacks are listed at this Wikipedia entry - regardless of background, those planes had to be in the air for the event to have been set in motion, therefore we will be using some of those times, adjusted for our location in Europe, to intiate the working.
This is a convenient "time here and there" calculator: http://time.is/compare
Other suitable times would be the 9th or 11th hours after midnight and midday (these may not match clocktime in your location, due to Daylight Saving time - our 9th hour past midnight is 10am on the clock in England for example), and also, the planetary Hours of Mercury, which you can look up for your location ahead of time at Astrology.com.tr.
Spirits we will be working with include Óðinn, Bael, Lilith, Set, and our own godforms.
I'd like to gauge what (if any!) the interest level is on this forum for joining in (though of course secrecy is always a legitimate approach in black magick), and I can provide some simple ideas for those who wish to get involved tailored more to your own systems and experience if anyone wants them, so, message me, or reply in this thread, if you want a piece of this action.

Oh, and I hope everyone here is too sensible to need this reminder, but this is a magickal working against an entity, its structures and energy patterns, so don't be an annoyance to human beings nor mess with any property you don't legally own, regardless of their affiliations to the desert entity - that's just being a jerk, and most of all, it's not in the spirit of this working, and of ending its centuries-long anti-human agenda of bloodshed and fear.
9/11/2016 is about attacking the root of the problem, via the methods it has expressly prohibited, in formats guided directly by spirit. We're here to tear down its remaining traces of infuence, and not mess round at the lower levels.
War on "God" - who wants some?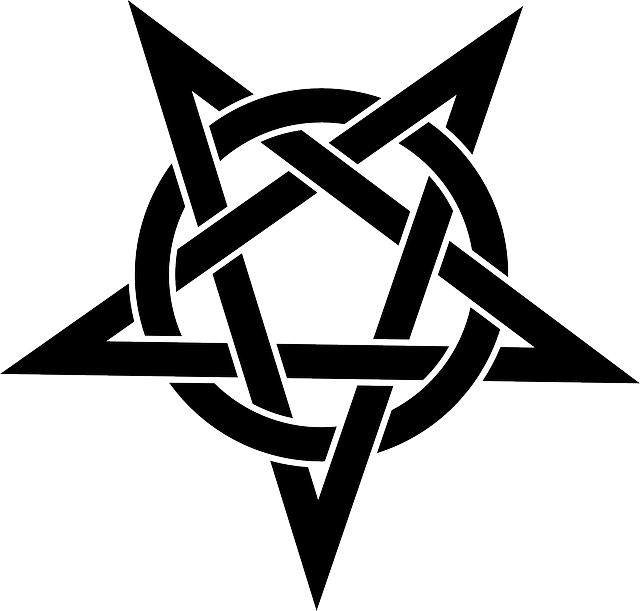 Edit on 09/09/2+1+6 to add:
The Demonic Duke COHZIER is an active guardian of, and facilitator for, this work - his information is listed in full here: The Demon COHZIER Who Stands Against The "Troll God" Of Abraham .