You cannot be lonely if you like the person you're alone with. — Wayne Dyer
I wonder if you can talk with it like Apple's Siri? That'd be entertaining lol
Prosperity depends more on wanting what you have than having what you want. — Geoffrey F. Abert
Don't count on it
Hi! To find out what I can do, say @demon display help.
Don't count on it
Ooooo! I wonder if you could use the demon dice throw for a game of Dungeons & Dragons, that would be funny
Well i searched my PM i didnt get any
I don't understand what you mean.
What didn't you get?
I checked my PM …i didnt get any "Greetings" message
That's weird. The PM is sent by the forums bot 'demon', so it should be automatic when you create an account. Have you scrolled through ALL of your messages? It should be the very first one.
yeah i did… the first mail i got was from Timothy about Increase in Trust level
We're talking about when you go to your profile, and you click on the tab that says 'messages', you don't have a PM that says 'Greetings' from a bot when you scroll all the way down?
So go to your profile page.
Click on Messages. That should give you a comprehensive list of all the PMs you have ever sent and received. I don't delete mine, and keep them for reference.

Then scroll all the way down to the bottom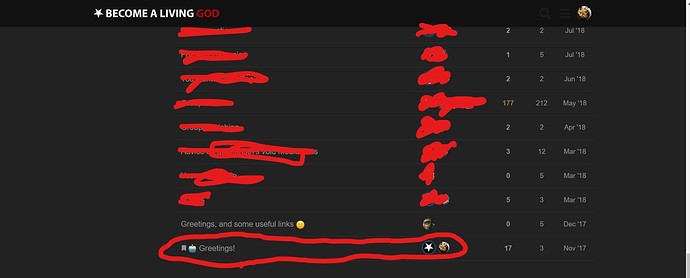 And there is where your 'Greetings' PM should be!