It's really important, for me and another person, so I'd like very much any good suggestions.
Belial might help you, maybe even Lilith. They are both very keen on personal identity and freedom so they fit perfect for you.
Lady Lilith seems to be a great choice.
Pretty much any Spirit who can influence the thoughts of others. Prince Orobas seems to come to mind as I'm typing this.
Well, I don't know if Belial is a really good option in my case, I did some tarot readings and what I can expect as a result of calling him for this is the Tower reversed. But still thanks.
And thank you @Twilight_dragon
Follow the Spirit your gut tells you to work with.
Lol that sounds about right for Belial.
You can talk to Ipos, Haagenti or Orias as well.
Ipos and Orias are good at emotional and mental change while Haagenti is an Alchemist. He can transmute physical as well as mental.
Maybe somethings from this thread could help too
Do you think King Paimon would be good? (The cards give me the Devil reversed, wich means radical freedom)
According to the book of Azazel, Lord Kiltan can plant any idea, thought or emotion into a targets mind.
Do you mind to share the sigil?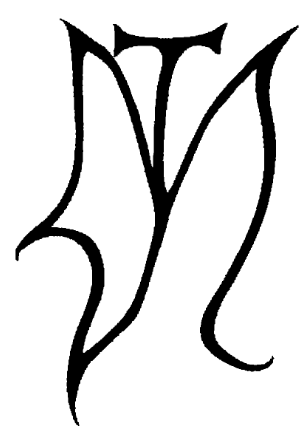 Your also supposed to write the targets name in dust scattered on the ground once you've summoned him and focus hard on what you want to implant into the targets mind
It says what I what should do with the dust?
I think, before doing anything, you should establish why is it they dislike homosexuality ie. Whether they have genuine reasons or whether it's just a general dislike of it, without any genuine underlying reason.
For instance, if their opposition to homosexuality is unreasoned and simply based off what society has encouraged them to feel, then you could pick almost any spirit capable of messing with people's minds. Belial could be a decent choice.
If their ideas are reasoned, such as viewing the acceptance of homosexuality as part of a growing liberal sickness or believing that allowing homosexuals to practice propagates the idea that cures for certain mental defects should not be researched, then you'll have a harder time ( no pun intended ). In this scenario, you'd want to look at spirits and rituals that allow the target to distance themselves from an issue and view it as irrelevant to them.
They are for christian reasons.
Then that's scenario 2. They want to discourage your behaviour because they think you'll burn for all eternity if you continue. Opinions on Christianity aside, if they follow Christianity, their prejudice is coming from a caring place. I certainly wouldn't want anyone close to me continually set fire to
You could always find some of the more insane things that are in those same passages in the bible, like how women aren't supposed to talk in church. Point out that not everything is one-hundred percent necessary for worship, and that you can't change who you are simply because they don't agree with it.
The problem is with that is that they'd say he should ignore is homosexual thoughts, like you would avoid any other sin. Plus, women don't go to hell for talking
What I mean is that one of the passages that forbids homosexuality also forbids silly things like the women talking in church and stuff. Point out how the whole passage is full of crazy stuff like that, and they'll be forced to reexamine why the believe the way they do about homosexuality.
I know exactly how to prove that homossexuality isn't a sin in their religion, but I think that they would refuse what I said and then I'll be in big danger at home considering everything. So convincing them through magick, to make they reflect and change without I have to talk first, that would be great.