Spiders also show up for me when Baelzebub is around
This is interesting to come across right know. I've been noticing spiders but been dismissive considering the climate change.
How ever I have one that sleeps by my bedroom door and she follows me into other rooms. At work there's a teeny little one who lives on the wall by the ashtray. This one comes out whenever I go outside and watches me every time I stand out there.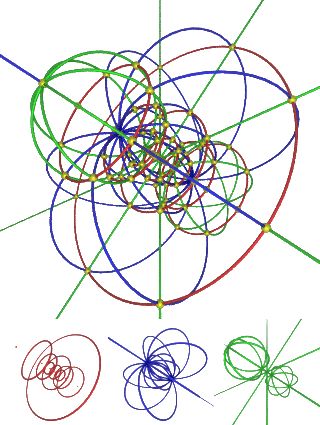 The blue lines look like a fly and the greens, like a spider.
It's all well and good but I have no idea what's contacting me.
Very interesting. Did you get to know them, their names?
Spiders are symbolic of spiritual attack. The color of the spider, shape and size can also have meanings to who the deity is. From what your describing you are spot on, the flies are other indicators.
From my own experience I had several visions with red and black spiders with human faces slowly walking down rows of church pews. Indicating to me Berith and Bael had announced themselves to me as advancing into my life in my case to carry out a hex. I had also seen many black insects that seemed to fly in and around me announcing that the entitys in question were present.