So sorry if this isnt considered appropriate or in the right section of the forums. However I've made a game for you all. I've gotten through divination at very special sigil that i would like to share and the deity inside the sigil would like me to share it as well.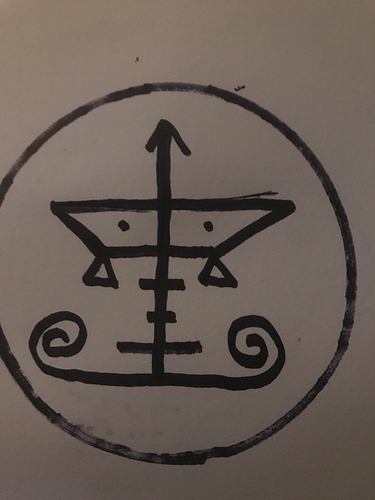 Its name you ask??? Starculius. The god of Manuer and all earthly excrement. This is a legit thing people. I gave it an offering of cornchips, copal resin incense and put all my energy into it myself to awaken it from its slumber. Starculius has two aspects, so make sure you are very polite at all times during your evocation/invocation. The first aspect of Starculius is a very wise protector which is extremely polite and all knowing of Earthly Powers.
THE SECOND ASPECT: Is an extremely malevolent force of unrelenting chaos and inner destruction SO thats your warning folks be respectful and polite and ask it about all the secrets of the universe and the Earths many secrets, he can also help you learn soul travel as well as open your third eye. He is very closely related to the planet saturn, and cares for the earth deeply.