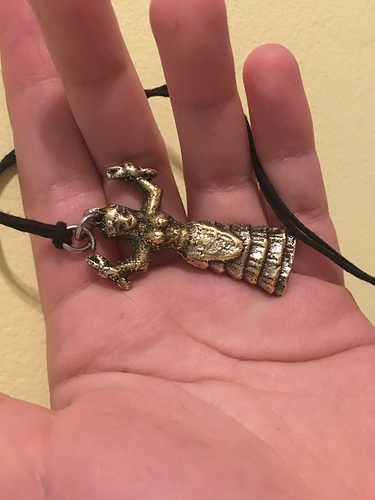 It's supposed to be Innana, the Sumerian equivalent of Ishtar (and possibly Lilith and/or Aphrodite).
My mom saw this at the local thrift store while I was at work and bought it because she noticed I have a bit of an affection for ancient Middle East stuff. It was a key chain but I repurposed it as a necklace.
What do you make of the energy? Honestly I have the impression someone had a hard time breaking up with her. (No not in THAT way! Well, maybe, haha.

)