What the fuck is up with all these posts about snakes and rabbits?






The Hell could this even mean?
Don't you know about the Snake Rabbit War? It's sweeping the occult nation in popularity.




Yeah right
Kekistan though.












I will eat or cuddle either depending on my mood.
I'm rooting for the snakes myself.
Oh great

just what I needed.
Yes. I am convinced marijuana is the first step to world peace😁
The snake wrapped around a rabbit is supposedly a symbol of prosperity and protection in China, often a representation put in a new borns room. I learned this after looking up one of my nephews Chinese Zodiac, then checking it's compatibility with others in the family. His father being a snake is how I came across this info.
I clicked on this thread by accident and that is the first thing I see… wow. Okay. Yea I'm fine

It's all part of the natural progression. Then again this type of thing doesn't bother me haveing raised both snakes and rabbits at one point. Yes I fed both frozen and live. Blugened but live.
He just chillin there
Obviously he likes the view
Hey maybe ill soul travel into him to get a frogs eye view of…
Nevermind.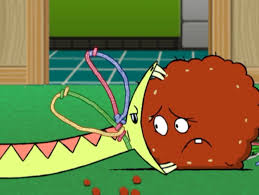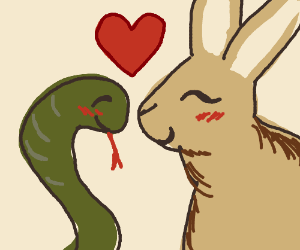 Make love, not war. Peace.