Oof. So many suggestions.
Maybe I'll eventually try them all!
Definitely have a thirst for a nice oolong though.
I really want to see how you prepare your tea. I generally take what I can get when I want tea and that might be the bargain cheap stuff.
I admittedly hate Earl Grey.
Bergamot is not my thing.
@Faustus
I had my coffee before tea this morning.


@Dralukmun
I was hoping you'd post, you're always drinking something

Lol you know me, always chasing experiences in some form or fashion (after weighing pros and cons of course). If you have an international market nearby you, you can find some great teas that may not be available elsewhere.
I'll have to look hard, my area isn't exactly known for its worldliness.
At first I thought u meant like gossip tea lol.
Shilijat is good.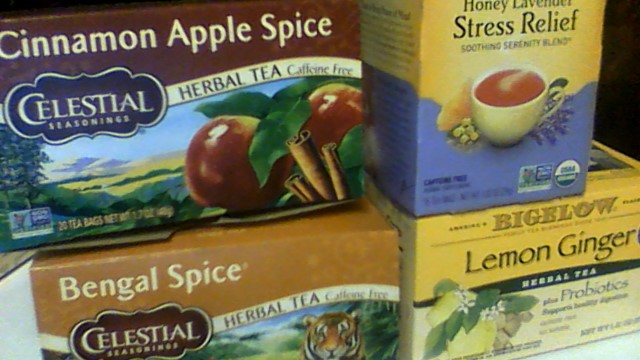 Getting my post flagged for typing a joke and when others say things much worse it is not taken into account. Wow. Apparently mentioning vodka is innapropriate.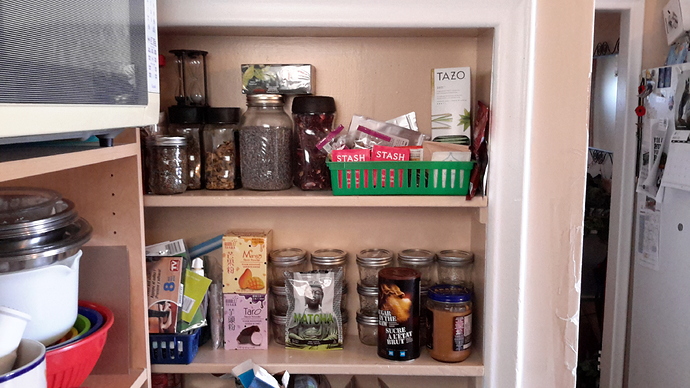 My personal favorite is chrysanthemum and sorrel/hibiscus. The empty jars usually have loose flowers to mix teas according to purpose. The large mason jar is lavender, already lasted me six months as you don't need much per tea.
It was a pretty poor joke and you were criticizing the topic at hand.
Back on topic.
Substitute vodka instead of creamer
It adds a little extra oomph to really kickstart your day.
Stick to black and green, those are the best from my experience.
But hibiscus and fruity teas work just as well.
I was never a fan of milk and creamer but the irishman inside me hops right up with the proper alcohol.
The idea came to me when I worked out with my friend who will take a shot before he works out. So I just added it to my tea and drank it while he drove. Warmed up my body nicely


Add in an invocation for some added benefits, use it as you would a blessing of a food before you drink.
Also if you are into coffee Id recommend whisky instead of vodka. But I like dark roast so dunno how it fairs with lighter roasts.
This is another pretty good tea I do enjoy, especially during the winter. I actually enjoy making it strong and mixing it with coconut milk and sugar to make a tea latte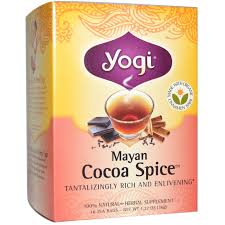 Yeah, I don't use milk or cream in tea.
I also don't drink alcohol, so surely someone will heed your advice but not I.
And as for the guy getting flagged.
Oh well.
I am disappointed that no one talks about the magnificent flavor of Yorkshire tea.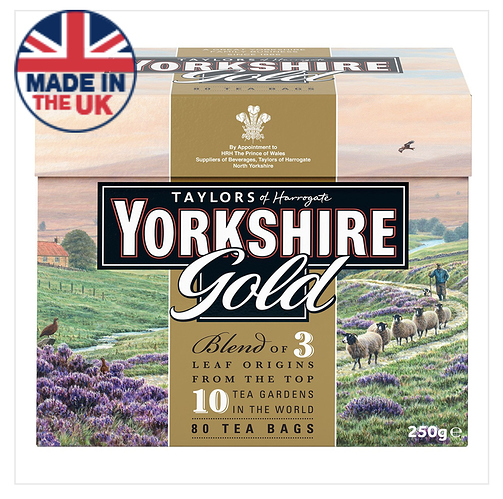 Though, I find myself frequenting Lipton because it reminds me of the good ole days. I am quite basic, yes.
On the topic of small shops, there is a small business that is in my area that makes their own herbal tea blends.
https://www.aromagregory.com/product-category/teas/
I have a few bags of different black teas, but the stress hasn't been high enough yet to try it. (Black Dragon has a high caffeine level


)
oh you mean actual tea… hm
What else would I have possibly meant by "show me your tea" ?
Screen shots of gossip or drama
Literally never have I heard of this.