In my random astral adventures I encounter weird things! So ill share the sketches I make about them here!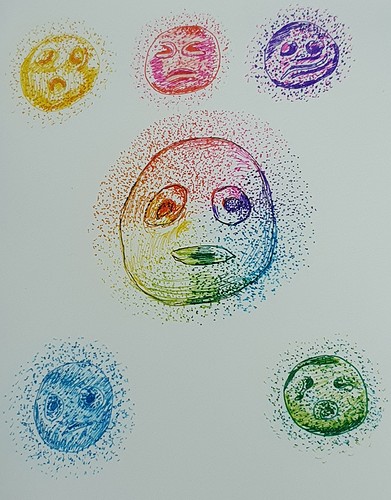 These bubbles are glowing in the dark! They usually shows up in the dark places on the astral like lanterns! When the space is light enough its hard to see them because they are invisible… they like to laugh and always looking curious!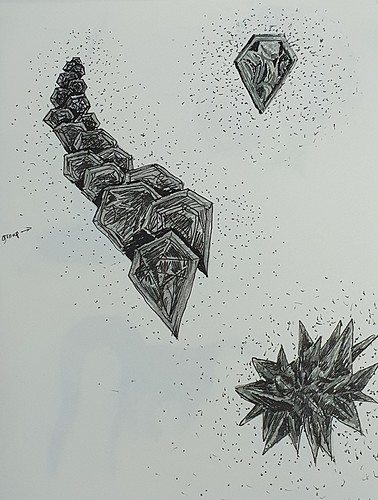 These looks like dark metallic plates! They form from black dust out of no where! When one shows up alone it folds on itself until there is a group! Then they move like organised group! Its like they have a code or some programming to them! They mind their own business and doesn't interact when I try pulling them apart! They get back together and continue…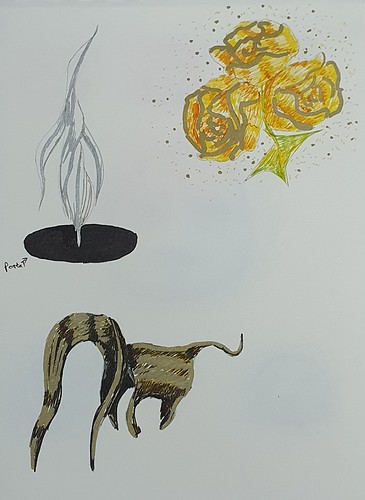 The gold flowers I think just flowers! They have like glitter dust to them! And they are triple the size of a normal rose!
The one with the portal seems to look like a swan sometimes and warp itself when it moves! It opens blackhole when it teleport! The portal closes fast but I managed once to follow it! It doesn't interact with me and always in a hurry…
The last one behaves like a cat and its friendly! It was some spirit pet!
I am interested to see if others encountered them too!