How many of us are mindlessly obeying one of the 10 Commandments, when we slog through the week and look forward to the weekend?
After some discussion, me and my sweetie have decided to abolish the concept of "the weekend" - based, as the current one seems to be, on the original Jewish Sabbath, which has reached so far afield via Christianity.
It suddenly seems obscene to me, to look forward like slaves to a Sabbath handed down by people who commited cultural genocide on our ancestral traditions, and whose off-shoots continue to cause havoc round the world to this day.
Look at this shit - it's everywhere!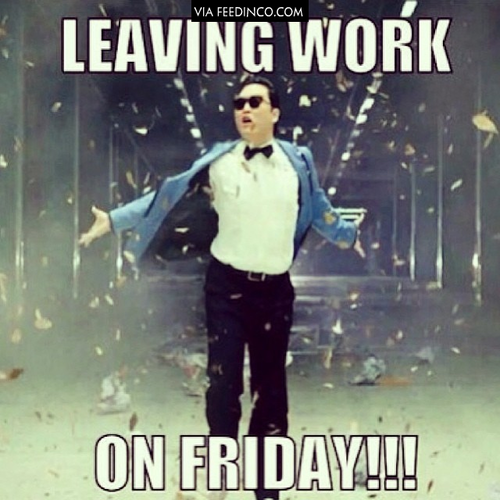 That and a million more memes, all promoting the same old ideas…
We may be being unnecessarily judgemental here (that happens!) but the increase in drunkenness in the UK from Friday afternoon onwards reeks of a slave population gleefully seizing inebriation, on the days handed down by their masters, as a respite from the disempowered, wilfully blind, and self-destructive lifestyles they pursue all week.
I don't know (and don't particularly care) whether there was a custom like this in northern Europe prior to the imposition of a genocidal middle eastern cult, of allocating specific days in the week for rest, but we've decided instead to choose two days of the week, one of which is Sunna's day for now, and another seperate day, to schedule slightly more rest, and a special meal on each day dedicated to our work with those spirits and gods - as invited guests, of course.
We might change that up, or might adopt a custom of rotating days, it's a new thing so probably will change as we get used to it.
Luckily, our schedules permit this, but many people work on "the weekend" whilst still making those two days somehow special, in their own minds if nothing else, and we intend to do the same where a "day off" isn't possible on our oreferred day.
So yeah, bit of a weird thing, but I walked past a village pub yesterday and that vibe, like kids at the end of term FINALLY able to get their free time (and probably spending most of this morning recovering, and tomorrow, after tonight's "celebrations," will probably barely exist at all for a lot of them) and it just sickened me to my stomach.
I've just spent several hours updating our diaries and calendars to remove references to "weekends" and the usual kinds of diary thing, like having those 2 days shown in different colours… and, thought I'd share as an idea, a sort of experiment, in eradicating a seldom-questioned artefact of Xianity.
Thoughts (aside from, "You're a fucking lunatic aren't you Eva?" - to which the answer is HELL YES!), anyone?
Further reading:
https://en.wikipedia.org/wiki/Shabbat
https://en.wikipedia.org/wiki/Sabbath_in_Christianity
https://en.wikipedia.org/wiki/Lord's_Day
https://en.wikipedia.org/wiki/Names_of_the_days_of_the_week