Thank you Hecate

This full moon magic is amazing! Totally awesome!!!
Another very powerful magic night is soon to come. The Super Black moon on the 30st of August. The magic will be very powerful especially a good night for pacts with the Devil
Sun and Moon form aspects to Saturn so most auspicious for Leviathan, Azazel, Lucifuge and most Qliphothic workings.
Tohu Bohu Chasek
Ad majorem Satanae Gloriam
It's also an excellent moment to contact Surgat the witch God of the Blackmoon.
Hail Hecate
Magical fullmoon Friday 13th, September 2019 excellent day for pacts for the 3rd decan of Virgo are Bathin, Murmur, Clauneck. So tonight is the night, who hears the call respond to it. Is a great magical day. Let Chaos rule the World!
Hail Hecate

Chao Ad ordo!
Hail Tiamat
Amen. Malo a nos libera. Sed tentationem in inducas nos. Ne et nostris debitoribus dimittimus nos. Et sicut nostra debita nobis dimitte. Et hodie nobis da quotidianum nostrum panem. Terra in et coelo in sicut tua voluntas fiat. Tuum regnum adveniat, tuum nomen sanctificetur, coelis in es qui, noster pater.
Ad majorem Satanae Gloriam
the witches most important Sabbath is here
Anana Hecate Ayer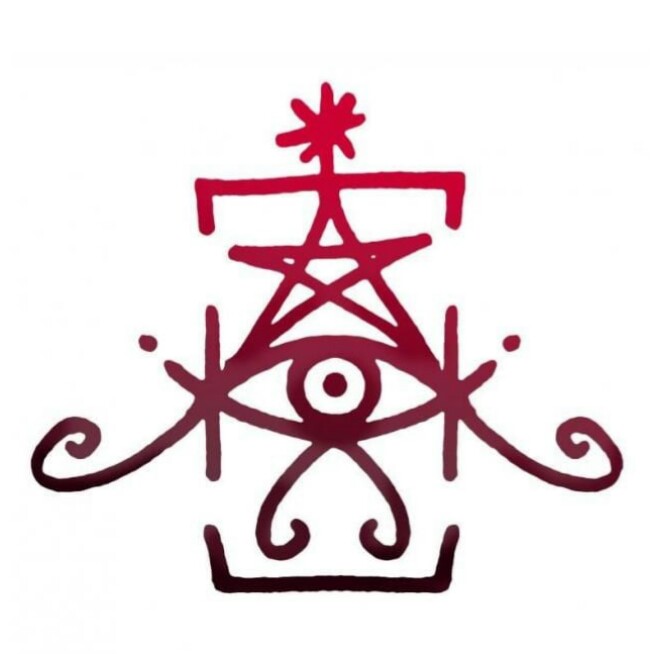 Heeecaaateee
The Moon is in Addauennam al Dabaran so magic rituals having to do with getting a new house, work or starting a Business are favoured. The Moon is in her 15 - 16 day and this favours workings on achieving Harmony and Balance.
Talking about Harmony is to think about Baphomet, so rituals including Baphomet are powerful today. More than this, today is Bacchus stronger so best to be celebrated and Pan too.
Hail Bacchus
Hail Pan
Hail Baphomet
@Rav
I yesterday opened my astrological programm just again since circa four years now. I will start
again making birth horoscopes. As an introduction into Magick I began with ca. 19 to learn Astrology. Nice to see you're Astrologist, too
I worked lots of years ago as an Astrologist too.
I shall do in some moments the Star Ruby ritual to invoke the Great God Pan
Hail the big demonic portal of 11.11 Hail Baphomet!

Is today a special day? @Rav
Is a big powerful energy portal. Use it wisely.
@Rav
How can it be used? I don't wanna miss this date!
Well the main Statement of the main ritual should be at 11 11 11. But the hole day is ok to do personal growth rituals especially the next 6 hours after 11 11 11. It is an Ascension portal. And it is empowered because of the full moon too. It's a very energetically powerful day.
The interdimensional portal is almost here.
The Full Moon before Yule takes place on 12.12 at 12:12.
This number 12 is a magical one, the 12 Zodiac houses, the 12 months.
That day the moon is in its 7th house, the number of magic.
So guys plan a powerful ritual for the day
The symbol of the day 12:12 is:
The Bell
And the following day os Friday the 13th…
That's totally cool

You are excellent Rav thank you for these posts!