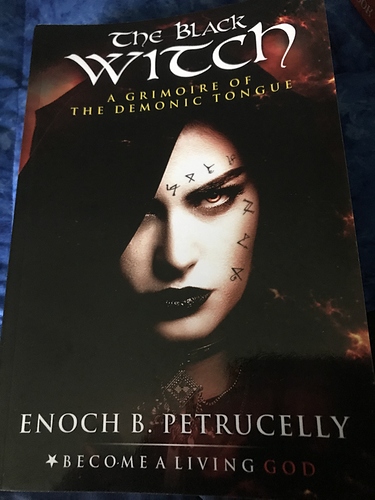 I just received this book in the mail. I'm interested in the possession rites. The book says I should have a good relationship with the spirit first. I asked Belial, using my pendulum, and he said he'd be okay if I wanted to do it with him. I admit I'd like to. I'd like to absorb some his own qualities of power and seduction.
Anything close to a relationship I have with Belial comes more of creativity, attempts to research, interpret, and portray him in my writing. I'd describe it more as admiration from a distance. Like you see a lion and admire his majesty and strength, but you don't want to get too close cause its still a wild animal. I still go by the mind set of "He is still a demon, so you can't blindly trust him." Lucifer is one thing, but Belial is an entirely different entity all together.
Any opinions? Should I go through with it? How should I interpret his response? Has he proven trust worthy to new invokers?