They also tend to over use the word "filth" (usually following 'Christian' and particularly 'Jewish') a bit much throughout the fascinating and bizarre site. And the forum made me sad…very little joy there for some inexplicable reason.
But still!..
Satanism, quasi-history, aliens, Jewish conspiracy, Christian conspiracy, biblical witchcraft, global enslavement, national socialism, logical fallacies, sermons, demonic sigils and commentary, meditations, chakra exercises…It's hours of fun reading (and mental editing)!
There were blacks who fought for Hitler. They lived in the same barracks and ate with the Aryans. This never happened in the America military of WWII. Hitler also had a small group Tibetans fighting with him. They died together in Berlin. After the Iron Curtain fell, historians were granted access to former U.S.S.R. WWII archives, both captured German and Soviet.
It was discovered that Jews in the German military and Jews in the Soviet military were both writing letters back to headquarters protesting military awards thrust upon them which they did not feel were warranted.
As for Auschwitz gas chambers I highly recommend Franciszek Piper's interview, available online. And there were a lot of really weird things about Auschwitz, like the mail service, hospital, maternity hospital, multiple kitchens, library, swimming pool, cinema, theatres and eventually brothel.
Al.
Top 2 have added text but they make the point of things you will NOT see in history books, at least not ones produced after about 1960 or so: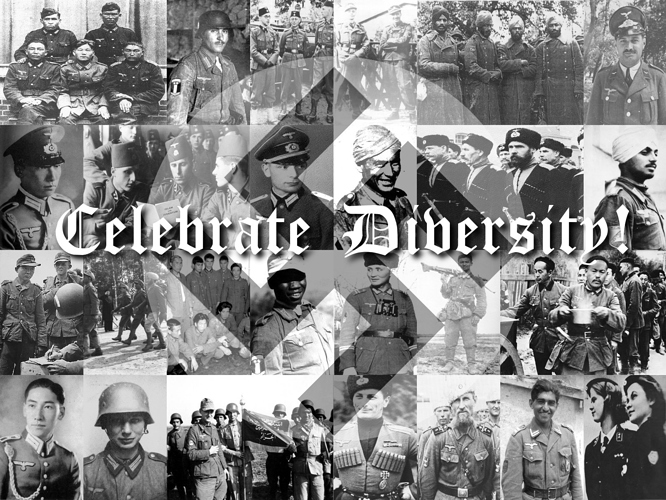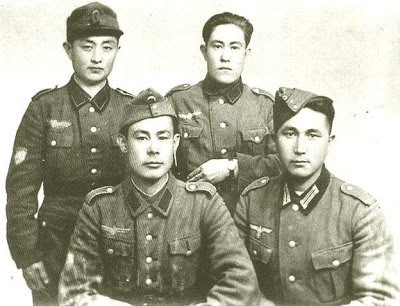 The idea Nazism was predicated on fanatical hatred of non-whites is wholly and entirely incorrect.
I've never heard allegations of child abuse made against JoS prior to this, I'm not white knighting them because I think they're pretty weird but I would say it goes directly against what they teach, but if that blog's owners have evidence they have presumably contacted the correct authorities rather than trying to run a smear campaign?
The people who run JoS might have enough power to elude any "correct authorities" though. Wasn't EA saying that there are demons that can keep you out of prison?
That would be Belial, and yes he did.

There is a smear campaign ongoing against JoS and that's what makes me skeptical, really one could make that allegation against any occult group and then claim they're using demons etc to stay out of trouble. we've had "satanic panics" before which were intended to attack the entire concept of working with magick, demons, black magick, etc., it's a well-worn route some people will take, knowing that the disgust it arouses is enough to discourage further investigation.
With genuine cases of institutionalised abuse, like the trafficking and abuse of white children in care homes or the Jimmy Savile case in the UK, and Hollywood sex abuse thing that's coming to light now, people KNEW and showed evidence, and raised a fuss about it.
Calling people Nazis and yelling "hate speech" seems to be all-too-prevalent as a way to shut someone down, and the so-called "hate speech" they engage in criticising Torah etc is no different to that found in ALL the Abrahamic faiths against idolators, and in the Bible, against Jews.
I have personally found zero traces of the same current that underlies some elite pedo groups in their reverse Torah work etc when I used them, and I have been waging a literal battle against this for some time now, but take that fwiw and I'm not into their entire current, just some of their energy work methods which align with my own.
I just took a look, it seems to be sectarian squabbling between religious satanists, the header image is antifa level hysteria stating "it's time to die"…
Catholics and Protestants were at each others throats over their different ideas of what the troll god wanted, burning and torturing for centuries over differences so small the mind boggles at them, and right now Jews and Muslims are locked in battle even though their religions are practically identical in most ways, this seems to be the innate legacy of religions formed in ways that revolve around the troll god's actions.
Hence, y'know, the name…
I posted the main mechanism by which anything predicated on monotheism always all goes horribly wrong:
And addressed the spiritual ramifications I witnessed, had that been allowed to reach its final conclusion (which it hasn't, thankfully) in this:
Seems to me JoS may be externalising the innate Ahriman/adversary/chaos current and getting hung up in that, the same way decent members of the Abrahamic faith externalise their own godhood, and get all muddled up.
It was people associated with JoS, not JoS itself. I think that some American Jewish member of some National Socialist group associated with Maxine Dietrich's husband got convicted of offences against children and imprisoned.
I'm no fan of JoS, but that's not to deny some of their work is good, indeed.
Al.
P.s. Must be a really strange world for Jewish Nazis. They seem to come out to play in America.
@Verdo The article in your original post is quite interesting. It seems to be a good sign of people breaking our of religious chains, indeed. It is also a bit terrifying to imagine living in a world where everyone can do what I can do
@Uncle-Al I just looked up Franciszek Piper and watched a youtube video of his interview by a young jewish man. Wow, very interesting information to consider. Same goes for @Lady_Eva's posts. I can understand that perhaps Nazism was not based on fanatical hatred of non-whites, but what say you about Hitler's claims for superiority of the Aryan race?
Whites think they're superior. Jews know they're superior. Blacks believe themselves to be the first and superior race. The Chinese still maintain that the rest of the people of the world are barbarians. Koreans remain united in the knowledge that they are the pure race!
Seeing a pattern at all? The Chinese are so fucking racist they even hate Chinese from different parts of China.
Racism is a natural part of the human psyche. "But, he can't be a man 'cause he doesn't smoke the same cigarettes as me…"
Al.
There are also many physical impossibilities to various sacrosanct stories. I make passing reference to crematoria, the Magic Number, time scales and fuel. Hitler also received strong support from Zionist Jews and between October 1928 and at least 30th January 1933 received his largest donations from two German Jewish bankers. This was reported in various newspapers.
So find out exact where the Magic Number came from. (Hint: thin air)
After an allied air campaign crippled Germany's railways, typhus broke out in some camps. Anne Frank died in a camp hospital being treated with medicines urgently needed on what was left of the German eastern front. Why? So that when she recovered she could be gassed? That's the official story! And while you're at it research Meyer Levin-v-Otto Frank and all of the other reasons why the (ballpoint) Diary is rubbish.
Al.
P.s. As a lunatic, Free Market Libertarian I hate National Socialism! I also hate Zionists - most of whom aren't even Jews!
I am happy to see the younger crowd embracing it. Everyone starts somewhere and the spark is there. I DJ at a lot of underground / warehouse raves and see It helping people become themselves just having those edgy lil pentagrams.
You are a nicer person than I. lol
Yes. To be a black sorcerer is to be against nature though. We are neither blind followers of nature nor truly human. I am a Necromancer remember. We twist nature. Our very existence is an unholy aberration of all that is natural.
Well you're certainly doing a great job going against nature with all of the fashionable attitudes of everyone else. Good work!
Al.
The very idea that there is a "we" and a "them" and that we do, or should, think alike is of the same thought-family as ideas that heritage and ancestry matter (aka racism), in fact it's more or less their twin brother, so you're actually acting completely in accord with nature there, very tribally, by thinking this.
Interesting. I am not very sure if I agree completely with what you are saying, but it's definitely something to think about.
Which is the definition you are using for RHP and LHP? because following the one i use this statement does not make any sense.