Jan 7th 2022: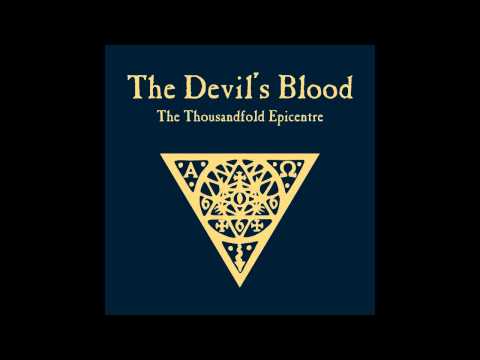 Earlier this week I went to make my apology to Lucifuge for the night I had missed in doing "the nightly prayer".
Not having the recommended items I pressed for what I might have on hand that would be agreeable.
("Dragon's blood")
I was mentally shown the few cones I have on hand that haven't been used.
I hate these, because they have an underlying smell that's a lot like stinky cigarette smoke to them, and the tar that gets left behind smells like an ashtray and bbq smoke combined. (They're the Walmart cone incense). I've only ever used them outside really, on top of rocks.
I wasn't keen on this at all.
"How about something else?.."
("MAKE IT HAPPPEN")
I mulled this over and reluctantly decided to acquiesce to the demand.
My discomfort at the smell that would linger would just have to be part of the sacrifice I guess, and seeing as this is supposed to be a minor pact I'm doing, it didn't make sense to argue the oint very hard when I was supposed to be making amends.
Very well …
Afterwards I said the prayer for that night.
Upon completion:
("Again")
It was my understanding that I still needed to say the prayer for the one I had missed.
I obliged.
Whereas the first time I was definitely feeling something in saying it and kind of got into it, the second reputation felt strangely dull, flat, and without energy. Just words.
I found this a bit curious but didn't linger on it.
That day I'd been feeling like there was some kind of pull to Lucifer.
I have a hand drawn grand Luciferian circle in a notebook that I spent time making months back (mid 2021 I guess).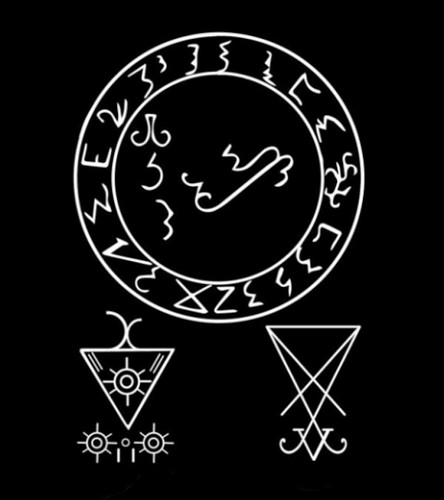 I brought it out and proceeded to both listen to and recite this invocation:
As I've said before, I've gotten to where I don't care much for the enns and part of that is that some of them seem a bit arbitrary.
For instance, you can use "renich tasa uberaca biasa icar ______" (otherwise Lucifer's enn) whenever you call a demon in the east relating to air it seems. (This applies to the other "directional enns" [Jaden tasa hoet naca ____] [lirach tasa Vefa wehlic ____] [ganic tasa fubin ____])
And for someone like Lucifer it feels like something more concerted is preferable, at least for my taste.
After a bit I started to feel a heavy feeling as I started to trance out, and pricked my finger with one of my new lancets (28 guage, as the 33 guage I'd been using previously wasnt really cutting it).
I bloodied the seal and a sort of mild partial possession seemed to be occuring as my finger was being lead around the page Abit. I remember drawing a pentagram over the page at one point.
At one point I almost seemed to shake just a bit while my body felt heavy and I leaned forward in front of the table.
After a bit I felt the okay to discontinue and go to bed (as it was late and I was pretty tired).
I said some thanks and asked for guidance in my dreams and in the days to come.
Don't remember what I dreamt that night but it seemed like there was a lot of strange things in my sleep.
So far it's been a bit quiet on that front.

"Oh, divine luminary! Thou shineth! Like sunbeams penetrating the foundations of the earth! Thine Grace ignites the seeds of creation! Burn my flesh thou light of lights! Most emminent perfection! Most magnificent of sights!"
I've actually been really frustrated the past few days and it feels like my attention deficit has really been getting in my way ( on top of other things).
The last few months of 2021 were rough, especially after November, and quite frankly a certain kind of soft functional alcoholism occurred in December as a stress response.
I've mostly petered off of that now but I may need to swear off alcohol for awhile.
The last couple months also made me realize rather uncomfortably that I have more trauma than I'm willing to admit to myself (because I've tended to downplay, minimize, or otherwise overlook it).
I even had a moment of what was a sort of PTSD episode in the second week of December. I woke up in the middle of the night having a sort of flashback or something and was just racked with anxiety, probably bordering on a mild sort of panic or something.
(This was preceded by a few weeks of anxiety and stress do to some circumstance and inconvenience I was dealing with).
I tried to blow it off as a result of bad dreams or something but the feeling wouldn't go away so I did the LBRP not knowing if perhaps some lingering energies were contributing to my state or not.
I fervently thanked the angels while doing this as I felt awful.
I then did Liber Samekh afterwards to try to balance and calm myself.
The bornless ritual is very assertive and in asserting your power and authority can be very grounding.
Which it was.
I then called on Luna (keteriyas servitor) and asked her to ward and banish my home til I got past whatever this trying time I was dealing with. (And my home has felt very calm, and balanced afterward [thank you Luna])
I felt like shit the whole day and some of the next but got past it. It was definitely a minor ordeal.
Yesterday, I'd gone on a walk and towards the end on my way home I finally chanced on some river birch(es) that are part of the landscaping by a building.
I'd given up on ever finding any out and about, and lo! Right there not far from where I live but in a part of the neighborhood I don't go by.
I grabbed some of the papery bark off one for possible future use.
Today, I will do the invocation of a new demon for the thing I'm doing with Lucifuge.
While I was thinking of amduscias, I kind of would prefer to do something more with them so I might opt for another.
We will see.
It would seem in my other pursuits that I'm being lead to some kind of hoodoo kind of stuff maybe.