Jan 2 2022 Sun:
A new journal. Likely to be an assorted mix of things.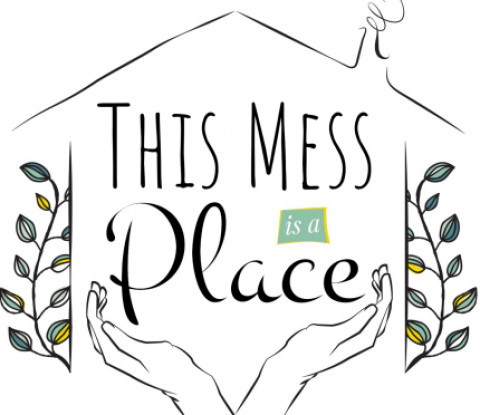 Towards the end of December, I'd finally decided to burn a petition to Clauneck that I'd been sitting on for some time.
When I brought it out I started to trance as his sigil on the paper was already active.
I read the petition aloud stating my intent with conviction, and took some moments to really focus on the paper.
I saw the page become energized with a black nebulous energy that seemed to move like Tv static mixed with smokey fog.
"YOU WILL BE HEARD" resounded in my mind.
Thank you Lord Clauneck, I look forward to your help and guidance in the year to come.
A very interesting development recently is the following:
I had taken a ritual bath (nothing fancy, mostly intention and calling to Astarte).
The following night I ended up having an interesting dream.
I knew I was in a foreign country and it felt like it might be up in the mountains somewhere or at least a higher elevation.
I walked into a building and into a room.
I couldn't tell if this was someone's house or a building I was apparently using as an altar in another country.
Upon this altar with lots of red was a statue of a female.
My mind kept flashing "MARIA PADILLA" and I knew this was the pomba gira.
I'd evidently brought with me a host of food as a large offering with enough leftover for the people that seemed to live here as some kind of servants or caretakers of the grounds.
A girl asked me "why do you come from such a long way?" And a conversation ensued.
It was also flashed through my mind something about candles being placed on a + and an ×, the significance of which isn't really clear to me.
While talking to the girl, the statue seemingly had broken or fallen apart and I was tenderly and lovingly putting it back together.
What I was putting back together was some kind of Batfaced figure instead though apparently still the pomba gira? Dunno what to make of that…
Later in the dreami came across jugs of some kind of candle making supply which I inferred as some kind of sign that I was supposed to make some kind of candles…
/End
The next day I was trying to look up information about maria padilha, and was reading about the historical maria de Padilla while this song came on that felt oddly fitting…
Kinda gave me that "wtf is happening right now" feeling…
(I also ended up watching this video about the "rite of retribution" which I felt a wierd nudge about. Like astarte was telling me to consider it as a way of letting go of things [shadow work?])
I ended up finding out that her offerings [Pomba Gira] are usually done on Friday (and Mon).
What ya know, the last day of the year was gonna be Friday.
I had some nice chocolates I'd snagged earlier, and some "Al Capone" cigarillos I'd purchased the week before for a potential future offering.
Went to the liquor store and was going to buy either rum or maybe wine but felt very drawn (and through some light partial possession I guess) was lead over to an end so with champagne.
Interesting…
There was a heavy insistence on champagne or sparkling wine so I grabbed a bottle.
I found it amusing when the cashier told me "this one is very good!" (One that was being drawn to my attention)
Traditionally, the offerings are made after midnight so I waited for the new year to ring in and opened up the bottle and made the offering to maria padilha. Seemed like it was well received.
We shall see what comes of this.
It was really funny to learn later that maria padilha is said to be very fond of her champagne.
Well, I'll be damned.
(A rather long video, but it felt pretty informative:)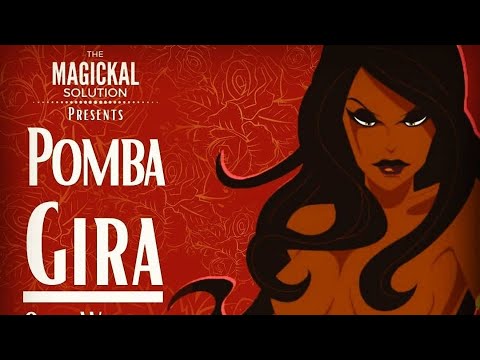 (I also read an article that made mention of having a vessel for pomba gira which funnily enough lines up with something I've been working on with Hekate's guidance over the course of many days…and possibly some other things I might be getting into…)
(I also thanked the various spirits I'd worked with during the year of 2021, and asked for their continued guidance and wisdom as well as those spirits I have yet to work with)
Last night I initialized "the pact of sinistral majesty" as outlined by V.K. Jehannum…
I've been feeling a draw to Lucifuge Rofocale for awhile now so it kinda just made sense.
It was an odd feeling when I did it. Like it was expected…Gave me the feeling it was less my idea and more Lucifuge's. Such is it how it is with these things at times…
I had wanted to maybe change a few things about it, but was told "Do it as outlined." Somewhat sternly. Okay.
Pretty simple anyway. A nightly prayer. A black candle every Saturday. And each week an invocation of a new demon that you haven't worked with before…
The prayer:
Agios o Lucifage! (Lucifuge?)
Spirit of Blackness, Lord Over Archfiends, bestow your darksome blessing upon my spiritual path. Help me develop as a sorcerer and psychic. Grace me with the communion of the Infernal Divine. Bless me with possession and demonic might.
Salve Lucifuge Rofocale (x3)
[Translation: Hail Lucifuge Rofocale]
Agios Octinomos-Drakosophia!
("Bless me with possession is of particular interest, as funnily enough the pomba gira is very much associated with possession…or am I tripping?")
She is associated with associated with the number seven, crossroads, graveyards, spirit possession.
I might be drawing unnecessary conclusions…
I plan to do the invocations on Sunday primarily.
First up I'd like to invoke Prince Orobas!


This morning I did an invocation of Lubber Samekh after the LBRP out in the woods admidst doing some Qi Gong (which I hadn't done in a good while)