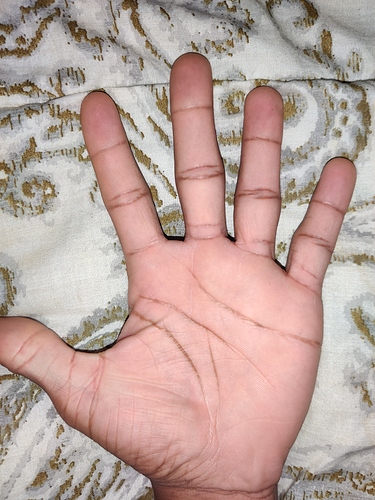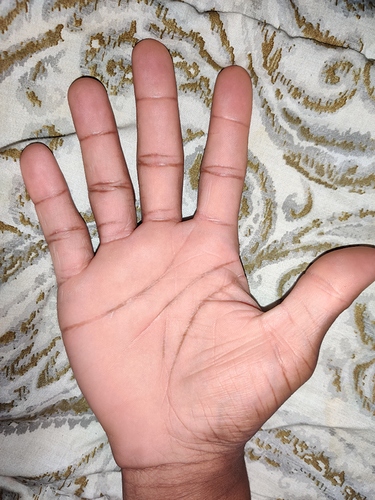 I was wondering if anyone would like to read my palm I'm curious to what that says about me
Did you die or almost died when you were young?
I've gotten into a lot of situations where I may have died but I don't know if they would constitute as a near death experience because I've just dodged most of them without thinking too much about it. I.e. flipping over on a 4 x 4
Do you have high blood pressure? Or high cholesterol?
Yes, my resting blood pressure is high. Doctor said it's not a issue but I guess I just have an above average pressure
I am no expert on palmistry only grew up around a few palmistry books. I think you should do a comprehensive medical. I did one for the first time last year and learnt so much about myself.
Does it look like I'm sick?