Sharing these lines can help me sort things out… I may sound unstable, so again, I'm sharing To release inner tension…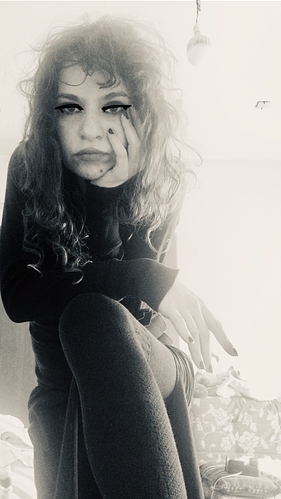 I've changed since I began to engage in Become A Living God both Blog and YouTube Channel Of E.A. To the point that I looked back to the words I've wrote to introduce my self here through the eyes of an observer in a sense of wonder; such an ignorant view of one self, I thought! Though it was only months ago… seems I've evolved a tiny bit. and tiny bits are huge. As I asked my self the same questions again, the simple questions of What my interests in the Practice are, and what my struggles are. I can only shortly answer that with a simple sentence: I'm being too obsessed that I would not recognize those.
trying to understand one single topic at a time, (taps) are multiplying on my screen and I'm lost again… still I do need to calm my self so that the "world around me would calm" … been days and nights that I've been awake searching… it's not going to work if I continue doing so. I can not put my hands on a key to how to know… to recognize without actually understanding… I used to find relief reading bout quantum physics… I do not quite understand the articles I relate to (the ones with the mystical depth ) but they spoke magic to me enlightening certain spots On the realm of "just knowing". here the situation is different, if I'm to be dealing with powerful entities then I need to -at least- have the perfect background bout all… that needs years of learning… okay… but what if who I am is on the edge of somewhere beyond the years of learning… I'm eager to do! To act,. To test me… can I possibly test me?? that is where my intuition keeps pointing to.
•The interest transformed from wanting to get things done into expanding my awareness and tapping into a higher level of knowledge … for now. But I don't seem to be able to do so by my own…
•Struggle is: I'm torn between too main titles, on one hand I want to learn in order to make the connection, on the other I "need" the connection to learn …