For context I asked Belial why Lucifer sent me to him. In return I got this vision. "I got a image of a distant man walking twords me. He had a black cloak over his head that attached to a very long cape, that covered most of his torso and legs. He approached me, and unvieled his hood. It was me. But darker. I was wearing dark eye shadow and liner. My face was matured, and I felt the power of myself. The knowledge he held was bleeding through the image. Then the vision focus on his eyes. They were no longer a pupil and iris. It was a 8 sides star. He than left laughing, taking a left and out of frame."
I spent the day search what that star meant. And finally found it in a YouTube video explaining random symbols. The video had a eye emoji on it and everything. I knew then that this is it.
The picture: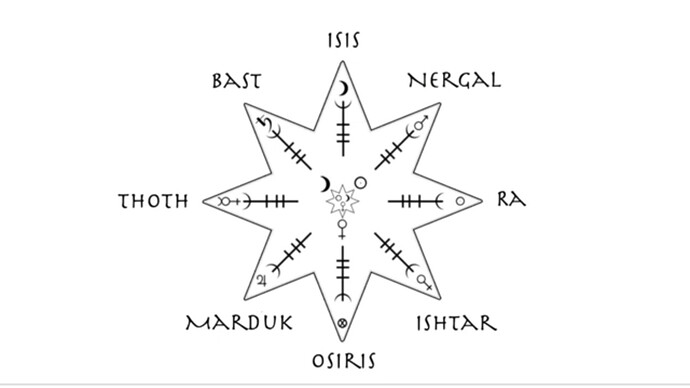 My questions:
What do these spirits have in common? Are they a pantheon?
Any individual experiences with these spirits?
Any other information regarding the vison?