Hello everyone,
I started to work with Satan some weeks ago. I'm going to tell you my experience for those of you who wanna work with him but don't know what to expect.
He's not an Angel nor a Demon. He's like a planetary spirit, but much more powerful and older. He was there before the universe was created. He knows the past, present and futur. He doesn't like human species because of the belief He's the Devil. Of course his real name is not Satan (idk what his real name is).
Don't be lazy when working with him, you will not gonna like what could happen when He's angry.
Concerning the offering, He likes coffee, tea and beer. He doesn't like chocolate tho.
To summon him I used at first the Dukante sigil from "The Complete Book of Daemonolatry" by S. Connolly. But He prefers the Sigil below.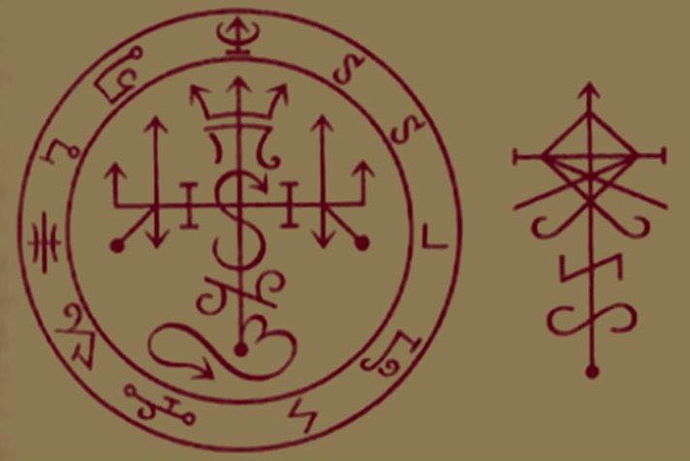 You don't need to chant his enn, just vibrate his name and He will answer.
He's great if you wanna know your past life, He answered me a lot about it and I have so much left to learn. He made my soul travel in some places and I met some spirits there. One of them called me "Son of Satan".
What He looks like ? I don't really know, He took the appearence of a little girl with a face of something like Voldemort lol. She was holding a lollipop and holding the hand of a woman who seemed dead. She was laughing, like she was amused to see my surprised and confused face when I saw him like this lol.
I also saw him as a black shadow with horns
Btw I asked Him if Baphomet was one of his form. He answered me "yes and no" and let me confuse with that.
Approach him with no fear, no thought of the Devil. Treat him as a Friend and as a great wise spirit. And trust me, your life will be better.
I will keep updating about my path with him. I hope I could clear some doubt you had about him and I hope you enjoyed reading.