This is a very short video I don't talk much it's just a basic run down, for you all.
NICE!
I like the atmosphere your temple is located it. Very neat indeed👌
I have mine in my bedroom since it's the only space I have available for the time being. It's also discrete since I live with my Christian parents for the time being.
It's a good thing they like the beauty of mysterious items. It makes it easier for me to disguise my temple.
One exemplar being my Arabian lantern.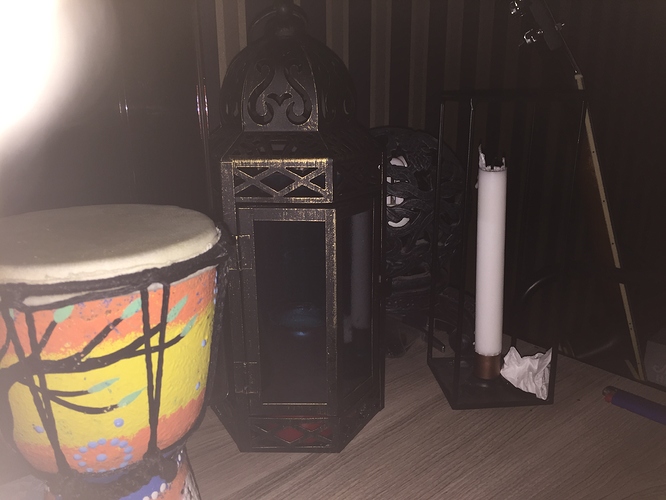 Yeah that's awesome brother.
Thanks, broder.
I think I'm the end I can reveal to my family that I'm into the occult. My sister knows of it, and she has Catholic beliefs. She doesn't at all tell me that it's wrong. Even when I told her that I would consider myself Luciferian of some kind.
That was a surprising moment for me. For I expected that she would try to save me from damnation, due to her Christian belief.
Ah don't worry we always will find those that try to save us from damnation.
But mere prayers ain't going to stop the destiny of a true living god.
Yes, why submit…?