Awesome result, seems like you worked hard on that and deserve every penny!
Thanks for that Eva everybody I know personally seems to be happy in the fact that they are complete muggles and that they are stuck with their lot in life I always try and feel that there is more to what we have but it is usually hidden from our view by what we think of as reality I'm please to have found this site as it is the only place where you can look towards the stars with out everyone thinking you are weird and to all newbies If you are struggling, keep trying the results on success are without compromise Happy magick
Saint Expedite works for me every single time!! Just do what is said online you should do…
Candle magic where I carved in the rune Fehu and the amount money I wanted and then rubbed a tea light with lard (the pig is a symbol for luck in my culture), basil and cinnamon has worked fast. I always got what I asked for.
Would you please specify how you used Nitika. What was your method?
there is a water wish ring spell on a channel called 'white magic' on youtube. I did that spell but substituted water for florida water on my amethyst ring.
the first major flood to every hit my village in 20 years happened 3 days later (the number three and I have some happy relations). that flood did not damage my house or anyone elses that I cared about except one family's house

(dont feel too bad for them, that flood helped them find better accommodations at the nearby village, which was closer to the local grocery and their workplace, which saved them time, money and a few other perks).
As for the rest of us. The goverment arbitrarily gave out huge sums of money to us,the only negative thing this flood actually dd to us was trap us in our house for three days (see the pattern 3*3?).
After the flood my family had recieved free food from charities for three days straight, two mattresses(one for a couple, one for a single person), months 3+ of groceries and $20,000 in the local currency. A few more interesting things happened in that day period but thats for a different post
Wanted to post my experience as a diffirent topic, but it seems that this thread if mor suitable for such content.
So, I tried to get some success with money magick for more than a year (periodically). Master Money Ritual, Increase Sales (Magickal Riches book), sales servitor. MM sort of worked (since I achieved that level of income, just not that fast, and it was hard), but I felt that this sphere for me was sort of hampered.
So this year, January, I decided to work with Bune using 2nd method from Demons of Magick book. I worked with him/her before, but my request was to bring more new perspective client to an agency I worked for. I hoped to boost my income that way, but… Well, Bune delivered, but I didn't get noticeable income boost and that new clients we couldn't hold.
Well, I learned the lesson. And this time approached tha matter differently.
The ritual
I did the ritual as stated in the book. No visions or sounds, just usual "feeling" of presence. Anyway.
The request
I stated my request in past tense (as it already happened), and I requested $2000 of monthly income in 2.5 month. I knew it was a bold request, considering that I earned something like 500$ at the moment. But I decided to dare, and did so calmly and confidently.
The outcome
2.5 month later my total monthly income hit roughly $1000. Some more in fact, due to one-time project I got that monts. And it was my total record of earnings in my lifetime.
How did it work
By activating and boosting my existing income channels, that lied dormant before. Some bonuses at work, agency I worked for previously contacted me and offered more outsource work on MY terms. And they paid almost in time - unheard of! And right after the ritual I did get one lonely sale from my Ebay dropshipping account. Due to mistake on my part I didn't earn anything from it, but considered it a sign.
A new income streams was not built, but with that I am fine. Money was there, was easy, and I was happy with that.
The reward
I offered a glass of rum and some oranges - and I delivered. Evoked the spirit, drank the rum slowly while concentrated on the spirit, "translating" the feeling to him/her. Then set up a new goal - $2500 monthly in timeframe of some month. Since then my income only growing, slowly but steadily, and when some sources drop in effectiveness - others kick in more strongly.
What else did I do?
Success Magick working, currently on ritual 33
Workings 1-4 from 7 Occult Money Rituals. Getting rid of fear of poverty and cleansing inner blockings might just make it easier. And 4th, Jupiterian working I felt strongly, as far as I unerstand it's like sort of general "master" ritual to add juice to your money sphere.
Boosting both businesess I work with via Angels of Omnipotence ritual, which may help.
Inner workings to make me more effective in earning.
Some other workings like bend certain people in certain directions.
And I am not considering it an overkill. My other magick just creating more opportunities for Bune to work with and making it easier for me to reap the fruits of his/her working, since creating and opportunity and secure it are two different things, as I learned from previous Bune working.
Hi Folks I just wanted to take this opportunity to say a massive thank you to the spirits of the abramelin square 6 days ago I was looking at the wrong side of my bank account despite working like mad to get in money nothing was happening money wise so I decided it was time to do something So out came the square and I asked for £1000 which seemed way off the mark but neccessary .the next day a customer turned up and asked me to part exchange one of his machines which imediately gave me a good start and off the back of that in the next 4 days a series of coinsidences by the time i have paid off the bits and peices will leave me with £1200
So my complete thanks to SEGOR
EGAMO
GAZAG
OMAGE
ROGES
FOR THEIR HELP IT WAS i HAVE TO SAY A GREAT RELIEF …HAPPY MAGICK
Well I had a completely unexpected success with a NAP grimoire ritual a few days ago.
Where would one procure the NAP grimoire? (Apologies if this has already been answered)
It was just re-released by the author's daughter, so you can find it on Amazon.
Darkestnight is right.
The only problem is that his daughter's version eliminated the cheesy testimonials that illustrated the rituals.
These were very criticized by some. I personally find that they help to get in the mood and stimulate the positive expectation of success.
And I am totally convinced that the things accomplished in the testimonies are possible. Maybe with a little more time than described in the book, but still.
I even set myself the challenge of repeating the same successes (or at least a certain number of them) and see how long it took me. This could be an interesting next journal.
My advice is to get an original edition from the 70's if you can find an affordable one. In my opinion, it changes the game.
I know EpicGnome's post was a loooooong time ago but I wanted to share something with you all and it's because of that post.
I've been jobless for a while (rough pregnancy, newborn kiddo, then covid) and it's been tough to find a job in my chosen field. I was looking into sigil magic and came across Claunek's sigil. I saved it into my phone yesterday and today I was contacted by a recruiter. My interview is Monday! I'll keep you all posted on what happens.
Is there anything else I can do with the sigil? And are there any specific offerings I can make to Claunek? Things are already starting to happen. I just sold two things I have listed on Facebook marketplace too. I've never had magic start to work this quickly. It's very exciting
Please I am new here
Can you please teach me this spell
Welcome @Osei It is a rule of this forum for all new members to properly introduce themselves, so PLEASE CLICK ON THE IMAGE BELOW and tell us about yourself and any experience you may have in magick, such as what you practice, how long you have practiced, areas of interest, etc: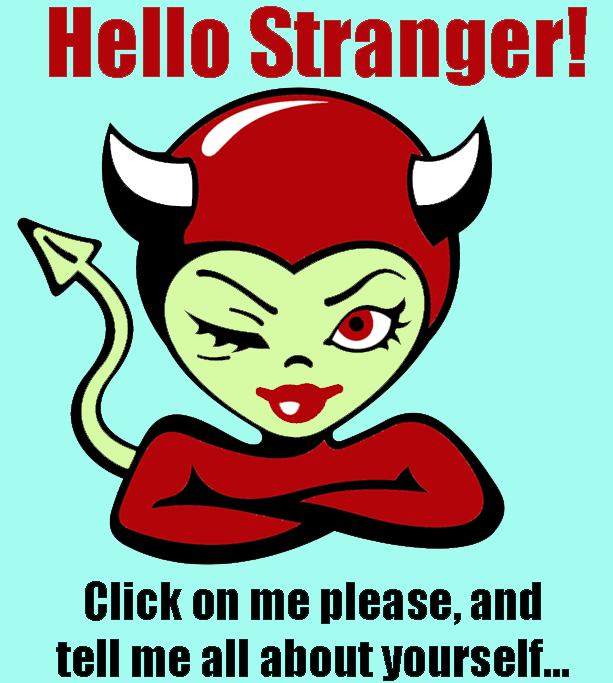 Imagine people are manifesting lots of dollars, but they way I'm suffering and ready to die. People let's leave as brothers and sisters. Help me out which method did you used just pin the screenshot because I'm poor and desperate I don't I've money for buying those books. You know things are not easy here in Uganda there's too much suffering. So, please I beg you to help me