I have been a busy little sorcrerer in the past couple of days


Today I want to share with you awesome people my money bowl spell.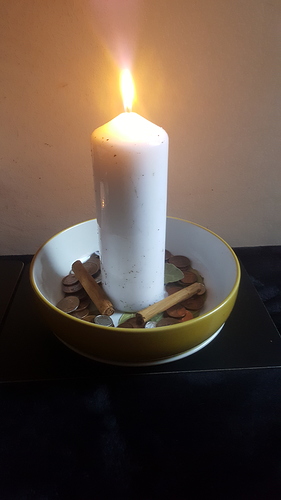 If anyone is interested I will list the ritual.
Prior to this I listened to some Binaural Beats dedicated to Lucifer as I meditated.
As I was working through the spell I put some battle music from the "Witcher 3: Wild Hunt" game to imbue a great deal of uplifting and positive energy into the spell.