So I'm in the Christmas spirit. I do love Christmas, in the idea of giving and sharing. To be able to believe in magic, in Santa and the fun festivities.
To sing cheesy Christmas songs and decorate the tree. Bake all kinds of goodies and have the house smelling like it's made of gingerbread!

Therefore,
I will send 3 free Christmas stockings full of magickal goodies with my personal touch added to the first 3 magicians that can like this post and respond with a funny quote from Santa.
Like this: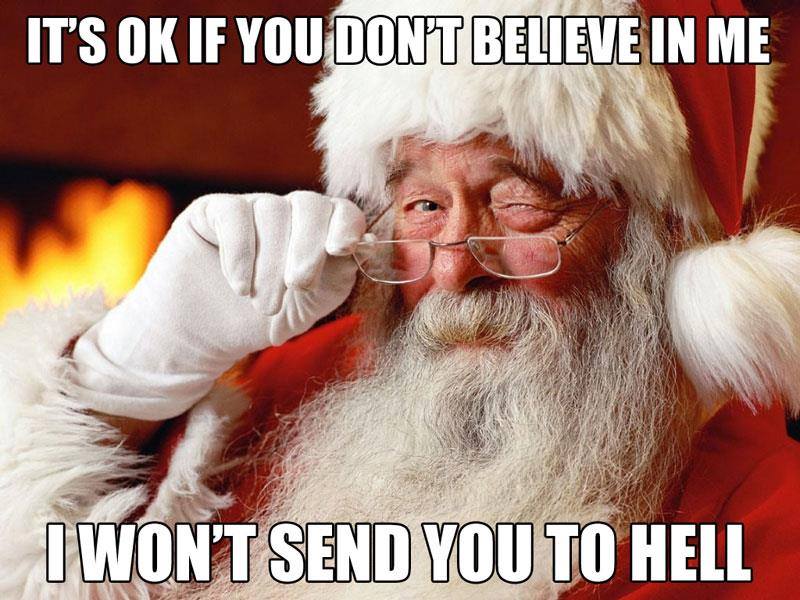 Merry Christmas!