Do you have a small stash of magick Supply items that you take with you whenever you're on the road? If so, post a picture of what you take with you.
Inside, I have the sigils of all 72, plus a bottle of dragons blood oil, some small pieces of 3x3 paper squares, and a black marker.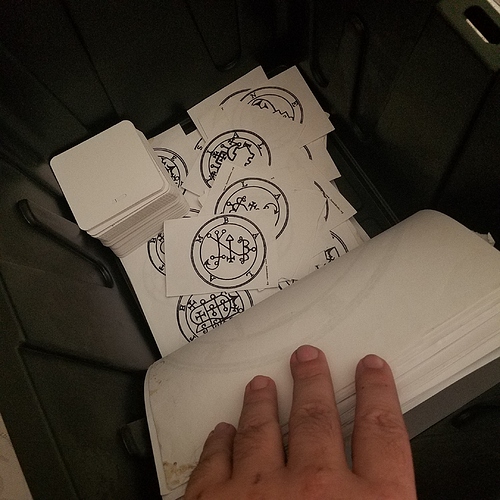 I'll be tossing in a lighter, resin incense, salt bottle and a bag of cornmeal along with a bottle of rum and whiskey.
Emergency magick box.