I'll be uploading quite a lot of content on my TikTok that I won't be doing anywhere else, discussions on different topics for example my black sun discussion. Sneak peaks to upcoming projects, unboxing magickal tinctures and products.
Clips of my rituals and so on.
So if you haven't already check it out.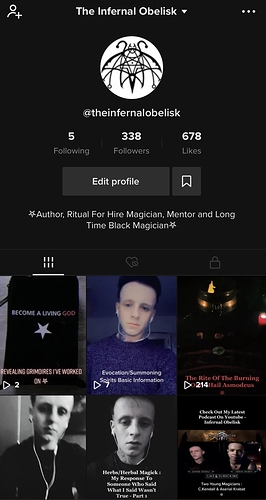 Enjoy
Sincerely,
C.Kendall.