Oke apparently I only had to respond to one more topic and now I can send PM's

Hello, Im 19 years old from Texas. I am into the occult. I have worked with the gate keepers. I have been into the path for about a year and 8 months. My first contact was with leviathan. Im currently working with king paimon and some angels. I am here to learn from others as Well as share my own findings. Im very happy to meet you all.
Greetings from somewhere around the South Hemisphere!
You can call me Holle. I'm really new to the LHP, even tho I felt something "calling me" when I was a kid. All these years I knew the way I should follow, but only now I'm starting. I have been studying for some time, but I only got in practice this year.
Been new like I'm, of course there's a lot of doubts in my mind, one of them is: When one is going offer something to Lucifer (like a poem), how should the person do the offering? I know that's a really ignorant question to make, but there's any ritualistic stuff that must be done when presenting the offering?
Sorry about my lack of information.
Hi to this great community.
My name is Lucius.
I enter the world of occultism it was like 5 or 6 years ago. I started magic with the goetia and one thing lead to another it gets me to many kings of sorceries and Kabbalah. After that i became a member of hellfire club and of the golden dawn as well. Right now i study the rune magic and my two principal goals is to use the rirual of Abramelin the mage and the Enochian magic even if i don' t any grimoire of this Enochian magic really is one of my main goal. My struggles for quite some time are not concerning Magic but people aroud me mostly my family who treat me with no respect. They even wish me evil eye so let's say that my main battle is here against people and their jalousy their hypocrisy. Anyway im really happy to find this forum and being a member, people here are great.
Hi there,
I'm Reddy from India, I have experience in yoga for 8 years, I generally use color magic, visualizations. I struggling to be good with women, still now I never had success with women.
Any tips for sex or love, magic related are welcome.
Please post this in introduction area in this website.
Thanks,
welcome bine ai venit pe forum.

Hello, my name is Konrad.
I've been on the left hand path for over a month now and i'm fully devoted to it. Before this I was a typical Christian but it didn't feel right and I knew that there was much more to life, strangely enough since a little kid I always thought about Lucifer and Demons but was always fearful… First time I got into the left hand path was over a year ago but I still had fears and doubts so I left it and now I'm fully dedicated to this path and I'm never going back… this is my life now. I'm working with 2 spirits, Our father Lucifer and Clauneck.
Right now I'm working hard on gathering as much information as possible, meditating, opening up my senses, growing spiritually & mentally and working towards being able to fully communicate with spirits. I don't care about power or materialism right now because I know it will automatically fall into place.
This is it for now but I'm planning to stay long-term
nice to meet everybody!!
Greetings I'm Eliza I'm not really a practitioner so much as a researcher of sorts. I was raised Christian but that lifestyle leaves more questions then answers and started gravitating more towards Wicca and pagan beliefs in junior high and today hell if I know I guess it would be accurate to state I've been on the left hand path before I even knew I was. Recently I have been looking into some of missing persons cases around the some of our national parks and I have a theory. I wanted to run past someone who actually encounter and interact with similar beings. Would it be at all possible for the Djinn or the Fae to account for the missing people?
Hi… I just started doing a bit candle magic to see if it will work… It kind of did… But not the way i wanted… I did a break up spell with vinegar… They are still together… In return, he did have a motorcycle accident… I think i was more focus on my chant of "feel my anger, feel the pain, feel my venom in your veins" and that happened instead… I dont know if any of this made sense… But i really need some help in figuring this out…
Hi everyone,
I'm new to this forum and new to magic too. Been through quite a bit lately and have found my way to this forum. I was fascinated by all the posts and started on candle magic and some sigil magic (not sure if im doing it correct thou). I'm still meddling my way through and hope to learn from every one.

Enjoy the rabbit hole and welcome to BALG!
Hello everyone, I'm glad to join y'all… my name is Shay n I am extremely new to this…
I have tried white/black magic on my own n nothing seems to work. I had paid someone to do a spell for me n all she did is scam my ass…
I am from the cold ass Canada so no magic here lol… I am here because I am hoping someone can help me with my issues… please n thank u
Hello babes

My name is Markos , 24yo - Msc Engineering student and bodybuilding competitor (strange as it sounds) xD
I've been into magic/meditation world since on a very young age- 12 years old. A very powerful friend of mine introduced me this stuff even though I were able to communicate myself , he explained me in details what was truly happening behind all the things I was feeling , seeing or dreaming. I have plenty of experience communicating with Daemons even though I worship the only one, my other half which is the mighty Abaddon. Since I was a kid I've been gifted with the ability to feel and communicate with Abaddon, Feel its protection,love and affection. It might sound crazy but everytime I am in an uncomfortable situation right after I call it I resolves the problem, or I am always alert if something bad is going to happen around me, or if someone is trying to lie to me, but, the best thing is the love I get everytime I feel down.

Alright , enough talking


I can't wait to share my experience with you guys , aswell read your stories here on this lovely forum.
Much love <3
~M
Hello!!! My name is Nikki, I love all magic! All shades. I specialize in love magic and do tarot as well.
As great as I am at helping others finding there love story's and getting lost loves back… for whatever reason I have yet to find my love story. So, send your good vibes

Fallow your passions and love all. You're all amazing and I'm glad to be here to learn from all of you on here. Xxxo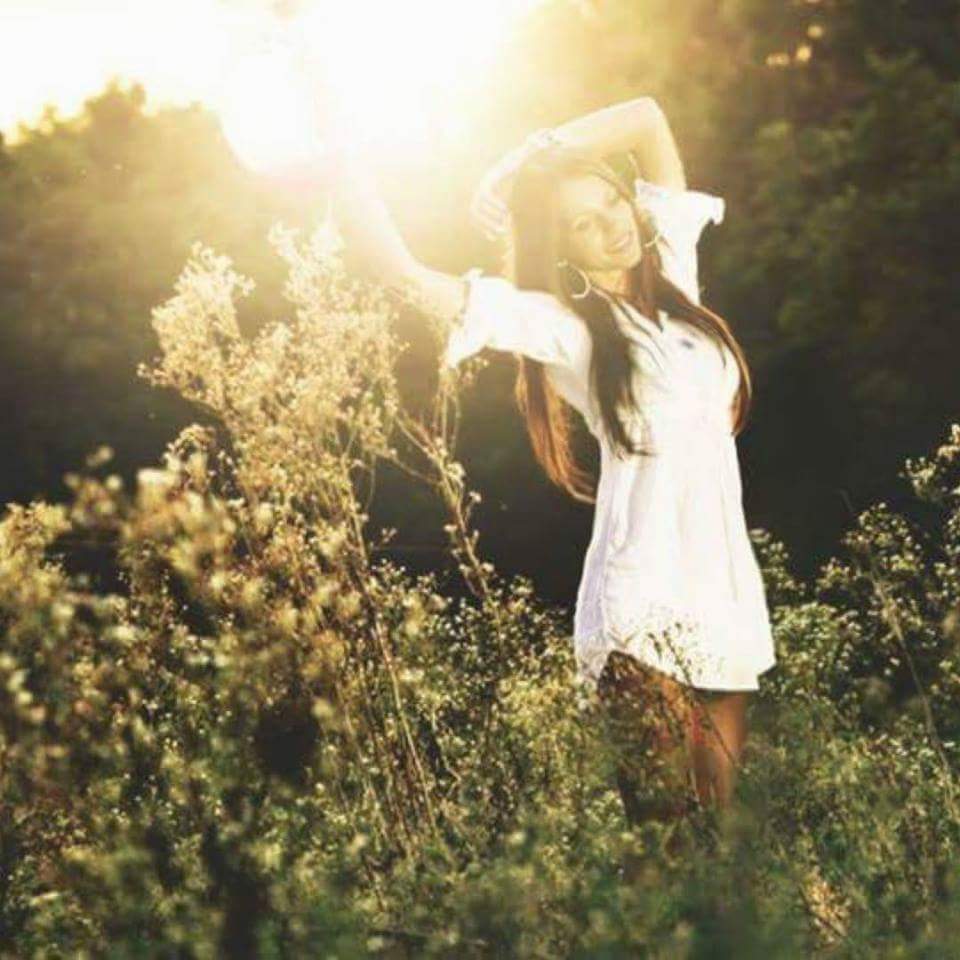 Thank you, and welcome to BALG!
glad to see more ppl interested in the occult and magick
Welcome!

Hello, my name is Thunder, I am here in search of knowledge and sharing of almost zero experience that I had with the occult. I'm a layman on the subject. I've been to Quimbanda's houses, I'm starting in goetia, I've even created a topic about a dream that I asked for until my dear brothers from the forum take a look at expressing their point of view. I am new here and I am grateful to be part of the group, I seek experiences with the deepest occult in order to realize my personal desires through the occult and to master the art of the esperitios evocations so that through their immense knowledge I can realize my personal goals and dreams.
I did not put a picture of me because I would not feel comfortable, I hope I'm not played for it.
Greetings
I'm Slawek 38y and I am on absolutely beginning of my way to Become A Living God, working with all of powerfull Spirits,you can call me Swa much easier to spell in English, sry for my English, is my second language seems I come to UK, and for sure it's 1st introduction in all my life probobly will take hours until I finish
I was born in catholic family, seems I remember have many paranormal signthings in my life, seeings or hearing something and always been affraid of them until couple months ago I was watch some ghost hunters on yt, and after a while i was start doing my self researches by trying co call some entities.
In my life got some up's and downs like every one, but most downs, and whenever i was praying for help from the god I never receive any, so I decide to change my beliefs and change my life, take my life in to my hands and help my self, and here I am.
I am looking for a mentor, teacher who will guide me thru, from a newbie
to a powerfull sorcer