Hi, my name is Ket . I am turning 16 this month (am i too young for this?) , i am really curious and do wanna be invovle with magick and stuff but im quite lost and doesnt know where to start.
I have no experience in magic but i have done a little research and be familiar with names of demon
For a sensitive and timid person like me, i took a leap a faith to speak out >_<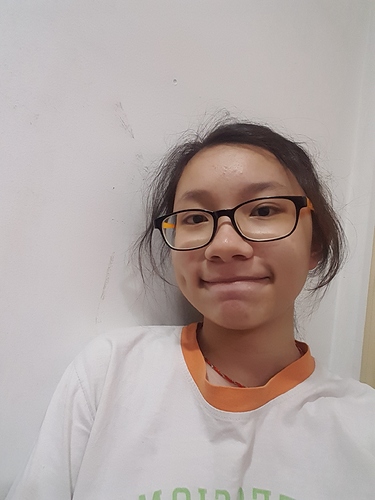 I am quite nervous when taking a selfie pic
I do have some questions of two encounters that i remember very well
The first encounter happened in my room, i was seven years old. So i was readying myself to school. I forgotten my sock, decided to return my room for it. As i enter the dark room, (i have to wake up quite early for school like around 5am) i saw a black cloud forming in front of my eyes. The black, dark hand came out from the cloud like it wanted to grab me , well i act fast and ran to my mother.
Another encounter was just few years ago. I was about to sleep at night, end up seeing a black mist formed on top of me that have a face of a skull with a pair of horns. It disappeared after i blink. Scary, but i continued to sleep afterward.
After the encounters, i can't get around my head of who is trying to reach out for me. Can anyone tell me who was visited me?