MY NEW DOUBLE ENDED RITUAL DAGGER FOR EVOCATIONS!
So! this dagger arrives in the mail tomorrow!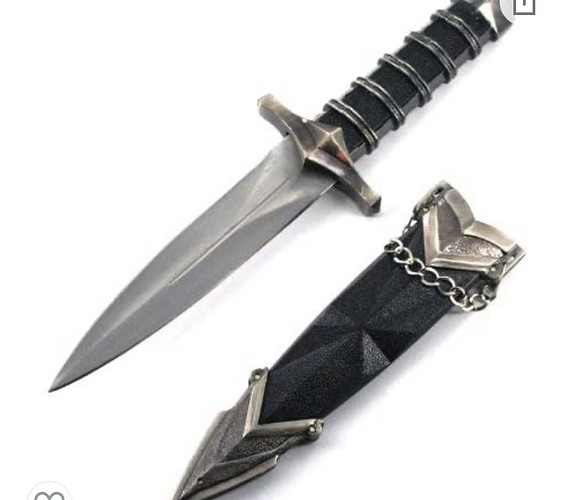 I obviously am already planning to consecrate the dagger to the powers of darkness… but I have an idea, so I watched a video by EA koetting it was one of his older videos reviewing the necromantic sorcery book. He showed something he created that he said would arrive in the mail with it, a grimoire cover! To conserve and protect the energies in the confided grimoire. I was wondering what your opinions are if I consecrated the sheath for the same purpose, so I'd consecrate the dagger itself with the powers of darkness and then I'd consecrate the sheath to protect it magically! What are your thoughts on this I don't think it's a bad idea.