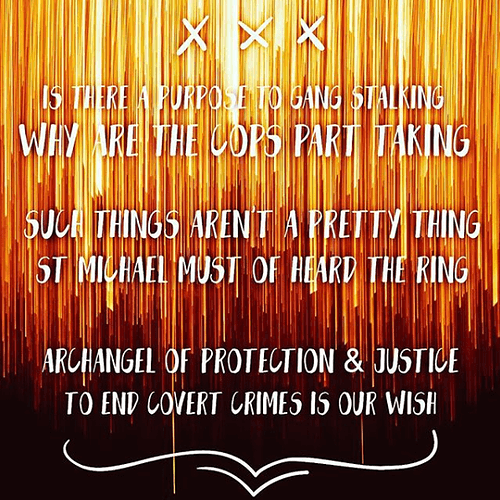 So it has come to my attention that a big part of society is just a covert game of psychological torture.
Some call it ER games because the cops/ambulance/fire perform a thing called EMERGENCY RESPONSE when they wish to antagonize and get a response or a reaction from certain people they have been targeting.
I know a guy that had voices triggered when that happened as he was schizophrenic, and they obviously are feeding off that suffering energy that it creates.
Which then goes hand in hand with the other members of society that think its ok to WORK these very same people by repeating certain words and key phrases when around them… these are actually PSYCHIC ATTACKS to both try and trigger the very same voices based on the keywords, and to also disrupt their energy signature to essentially try and steal some of that persons energy and life-essence.
These are COVERT KILLERS and it is time for JUSTICE to be brought against these people. For even if they don't accomplish that kind of outcome with everyone, their end game is to have them commit suicide or murder or both which is also known as MURDER BY SUICIDE… I don't know why people participate, although it seems like they have some serious mental health issues.
This all ties into the corruption of the drug industry, another reason to legalize drugs so these psychopaths and narcissists have one less avenue which to play this stupid game.
You can bet your life savings that most if not all of the mass shootings and other such crazy events are triggered by these sort of COVERT CRIMES… a sign we are still living in the dark ages and it's time for humanity to wake up, enough is enough.
For those working with Archangel Michael… maybe you can channel some of his wisdom as what would be the best way to eliminate such atrocious behavior from these lunatics?