How do you do the mundane work for baneful magic?
Maybe it's not that mundane? Whether it's making job applications or talking to people or whatever you need to do to meet your goal, it's part f your working, in a sense… so if approach it as sacred knowing it will bear fruit because of your working, and the working will be successful because of your efforts, you bring the magick into it and make it special and important.
Check out this take on connecting to spirit in every day life, I just saw it and it seems to speak to this: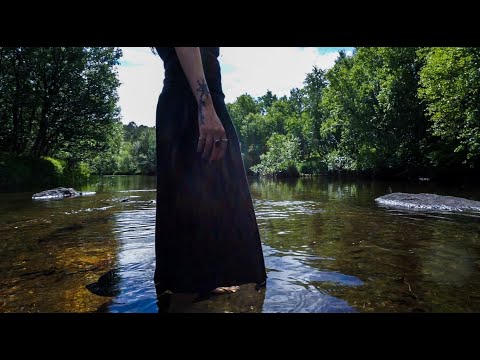 You didn't answer the question.
Again, how do you do the mundane work specifically for baneful magic?
That depends on what the baneful magick was, One size does not fit all. There might be nothing to do but let go of the lust for results and wait.
I would add personal control of emotions, and selective alternation of emotions. The full scale of emotions that you would feel necessary for your magic or spell craft to work.
Imagination and visualization.
Can you give me an example of a baneful spell that require mundane work?
Could you provide examples of what you refer to as mundane work?
For example a Job Spell the mundane work would be looking for job and sending out resumes.
Yes. With a passionate desire and to do activity that your ideal job would be required.
That is a good example.
Do not take my reply to mean to do anything illegal.
But if your goal was to get a job of a specific nature then my reply stands.
There generally isn't any mundane work to do after the working is complete.
We still haven't defined mundane work.
Lets say like most here, you call a goetic spirit.
You can do this one of two ways, invocation/spell or evocation. There is also meditation, imagination and visualization as stated before.
But @Verdo is one who gave a great reply (@Mulberry as well)
Mundane Work from my understanding is something that you can do in this physical world to help the magic be successful.
So, why do you need to do mundane work for any other spell?
You don't really. There is no written rule of magick that you must do mundane work to assist the ritual after it has been completed, although some would argue that you do. I don't tend to worry about doing work after the ritual. I put in the work in the beginning to actually get the magick right.
Two examples:
If you do a spell to win the lottery, and you don't actually buy the lottery ticket, the magick has no path to flow through, and you can't win.
If you do magick to get a great career and don't apply for job, don't network and don't pursue professional recognition, the magick can bring you all the opportunities, and you will be unable to take advantage of them.
But you said "baneful", so I didn't give you these before.
For baneful magick, don't do anything except get the magick right and don't lust for results. Leave no trace.
Baneful work is different than other workings. With baneful work it makes sense to leave it up to the designated spirit's, same can be said for lust spells.
Sometimes you just gotta do the ritual and patiently wait for results.
I did a baneful work on this guy, it took about a year to manifest. I did a ritual to drain his energy, just recently he had 3 kids, that'll definitely drain his energy. I had no contact with him, every time I thought of the results I imagined the feeling I would get, the satisfaction of my baneful work coming to fruition and that was it.