So as you know I am officially back working with everyone again. (Lucifer, Lilith, Azazel ect) But right now I'm mostly just working with Lucifer, Azazel and Belial as I feel that I should work with them at this time and feel the closest to them right now. Maybe I will with Lilith in the future again.)
Yesterday I was home and that's when I felt the desire to take a bath with one of my bath bombs. I then had this desire to paint my toenails specifically red. Why? Well to a lot of you, it maybe a normal thing. However I am normally a person especially with my toenails, that I don't do fancy things like that. I may have a bath bomb once in a while but typically I just take a shower and that's it.
However yesterday I had this odd urge to not just take a bath bomb bath but also paint my toenails preferably red. Not just any red but this really nice red that…I sadly don't have.
This is a good example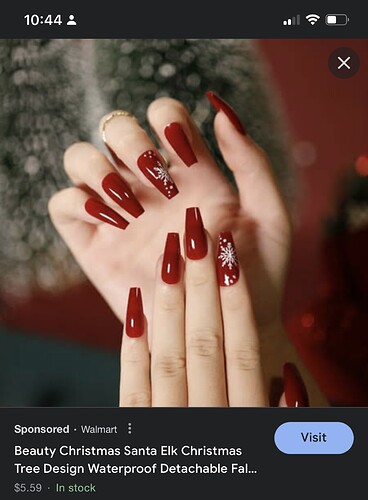 But I painted them anyways and really I enjoyed it.
Reminds me on how I was hinted to try and get my nails done and get things like bath bombs. I understand it to be something to try as to help my TLC for myself. I'm so use to just work, come home and don't care on my appearance much.
However I find it interesting that when I took a break really from everyone and this path, I still did some things for myself but it was more like "eh it's routine" However I did get some new clothes for myself which was nice. But it wasn't…the same.
Now this would be day three and yesterday I was pulled from my game, not having interest in it, took a bath bomb bath and did my toenails. It felt different then just doing it just because it's part of my routine and something I do enjoy but this…feels more different. It's not like I'm forced but it feels like a bonding thing.
So I'm just curious, though I'm sure there's threads hidden in the abyss of the forums on this, if any of you have similar experiences where your finding your self doing something that you typically don't do that you now do (good not bad) that you feel it is more then just to get you to do something but like a bonding thing.