So as I've seen evoking weird and unusual characters aren't all that weird here, but how many others have gotten into working with Pokemon?
PALKIA, DIALGA, GIRATINA
I've had great experiences with Palkia, Dialga, and Giratina in term's of rushing the speed of my workings since the three of them combined have the particular influence of making reality less "real" and therefore easier to shape. The trio can also help with a particular brand of magic called "dimensional jumping" as well, in my own attempts at it. They're all said to reside and create alternate realities, however from what I see it's just more the ability to navigate through them and bring over the particular rules of other realities.
Palkia's Sigil: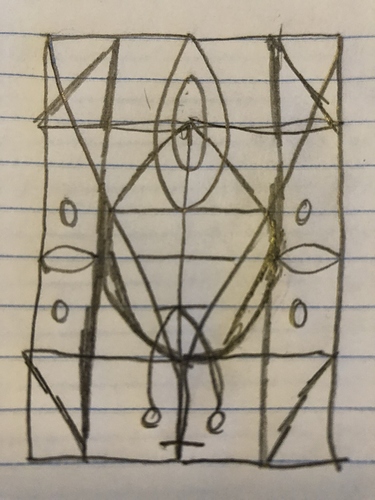 The rest of the trio you should get to know yourself, I included Palkia's one first because he's sort of the "gatekeeper" of the three and can help introduce you to the rest of them and make it more individualized.
MEW AND MEWTWO
Mew and Mewtwo are basically the same thing with different focus, think of it as like Mewtwo being Mew's brother and son. Another way to explain the way their energy interact with eachother is If Mew (She) is the origin of Pokemon then Mewtwo (he) is the origin of their thoughts.
Their main function is to help in the creation of really strong egregores, they set out the patterns, responses, tendencies, instincts, and whatever else you want out for you, basically if you give them an offering with instructions to help you make something, it'll come back to you and you'll never even be able to tell that it was created by a character in a children's TV show.
As above I'll post only the sigil for Mewtwo because he's the more "mature" of them both and any summoning of him almost always brings along Mew anyways.
MEWTWO'S SIGIL: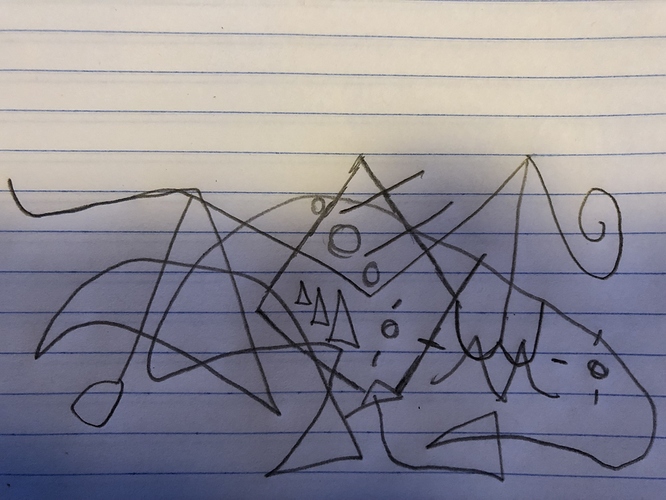 DARKRAI
Darkrai is associated with Lilith.
As one can imagine, Darkrai is mainly used for baneful and vampiric workings, feeding from causing his victims nightmares.
One should first perform divination to see the receptive-ness of Darkrai at the time, which I've observed is tied to the Lunar cycle, with the full moon being the peak of his and Cresselia's influence, the waxing moon being Cresselia's and the waxing moon being Darkrai's. He also has great influence during Blood moons.
as one can imagine if you call Darkrai during a time that he doesn't want to be called and he causes nightmares Cresselia is the one to call.
Celebi
Celebi can be compared to Cernnunos or the Green Man, living in the forest and spreading prosperity.
She has control over not only wealth, but also health and prosperity in general. Work with her can be beneficial to anybody, so I would highly recommend it.
I'll post on more pokemon and maybe clean this up in the future, but for now let me know your experiences with the Pokemon current if you have any.