If you can doodle down whats surrounding my presence, more like a scan image of me
the energies and all
That is two requests give me a bit and i will see what i can come up with.
I'll take the same thing if you can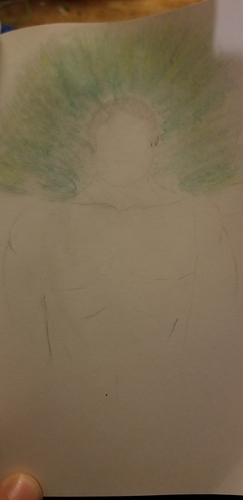 That was interesting I don't normally have any colors stand out but this time I saw green light surrounding you.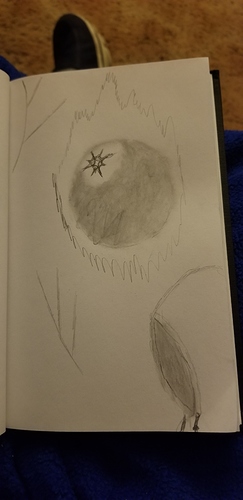 Wow this one just took over I wasn't drawing it was more like automatic writing.
What did you interpret this as if I may ask?
I would like one if you have time.
I'd take the same thing too please
I have a theory about your scan drawings regarding the use of colour it made sense to me and the drawings you made for me, PM me, I will tell you what is about if you are interested, then you can ask other people and put the theory to the test, if I am right it might be useful information for you.
Cool what do you think about this energy?
What do you think about the green energy on the first doodle?
3rd request … please draw mines …
I have a lot of energies around me …
I would like one too if you have time, thanks anyway!
@anon48079295 I am not sure what it means but the symbol that is on there twice kept coming to me over and over. It isn't anything that I am familiar with. The sphere is some kind of energy center. It was radiating energy. That is all I know.
@eVox_61
The energy was extremely bright almost blinding. It reminded me of flashing colors like when activating a sigil.
@xxm3141 is number 3 i will get to you later. I apologize for the delay.
I would like one! Thanks in advance