Just stumble over this article and decided to shere it here.
I started eating banana before bed a while back I heard it has magnesium which helps relaxing the muscle.
Indeed i do feel relaxed
I'm glad I found this thread. I'm going to get a gym membership for free! I go to this social group where people had difficult hardships but we come together not judging one another, having a nice time with each other. And the guy that runs it, is paying us to go to the gym. He pays for our travel expenses and clothes for interviews or events.

I'm so happy to join the gym and start fitness. I'm trying to improve my mental and physical health by looking after myself this year.

Right on brother! Happy for you.
I will try to post here more and keep the motivation high.
Yaaay so we have this here too.

My daily fitness routine looks like this:
15minutes running
5 minutes stretching
20x push ups
80x squats
50x lunges
10x Clean and Jerk
5 minutes Burpee
and 3 minutes plank (the worstttt)
5 minutes running
5 minutes stretching


Also I am gonna to change it soon

because i dont want muscles anymore
Sheeesh


You looking phenomenal!
The routine looks good and looks like it working for you.
thank you

yea i designed it for myself …but i decided to change it you know i want to be fit but i dont want more musculy body
any tips?
do more reps during exercises and dont add weights this will work on endurance.
To hit hypertrophy (muscle building) you would need to add more weight and keep the repetition between 8 -12 anything lower is for strength anything higher is for endurance.
So for now i would say just do body weight exercises. You can also buy a kettlebell and keep the reps high 20 - 30
Thank you!!! I was thinking about buying it so …now i know that i will have to buy it
Also buy stretching straps. Works the booty like there is no tomorrow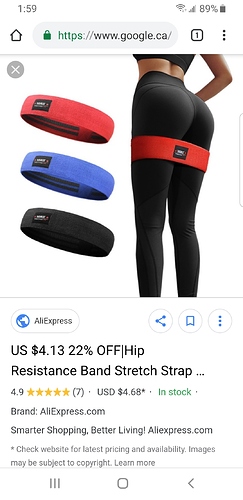 Then get pull rope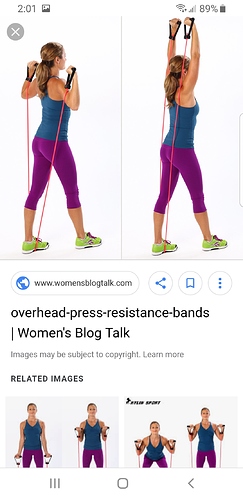 This can also be found at Walmart
Woo thanks !!! I am going to buy it now!

i want it home as soon as possible


because my

needs a lot of work i think … i still get that feeling it is like a gelatine and i dont like it

We dont have Walmart in Slovakia
but i heard in that shop you can find everything
So if you dont have time you can work out once or twice week and still get benifits out of it.
Make sure that if you hit once or twice the gym you give it all you got for atleast 75 mins
You can try hit mutile muscle groups per day such as:
Monday upper Body and Friday Lower body
Its what i do know, i use to train every single day couple months back.
Now i can only train twice week not because i am lazy or dont have time, i am just dealing with a bunch of bull
.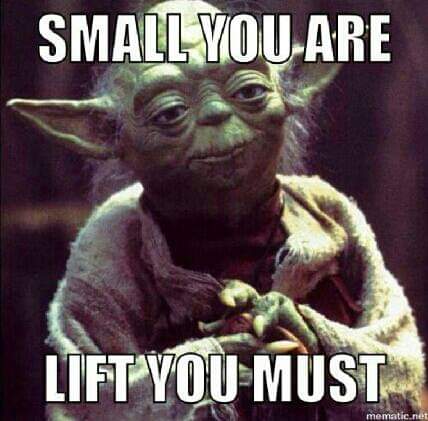 Bodybuilding is my game but i twisted my ankle, any suggestions for the gainz while im babying a weak ankle?
Sure! work on upper body.
Skip leg day until u fully healed
Do exercises seated mostly such dont do standing barbell press but do it seated
Nice thread. Been lifting weights for a few years; I've found magic works best when the body and mind is at peak condition.
It does! I found that to.
Cant even meditate properly if i skip a workout in a week, i feel that i cant sit still and i feel to much energy with in me.