Facing My Inner Devil - My Qareen.
The Qareen is the inner Jinn/Shaitan within us, all of us have one, this is Islamic belief as well as Arabian pre-islamic belief too. The inner devil, this inner dark jinn is the darkness and evil of ones soul, whilst also being its own sentient being. Just like a venom symbiote it acts as a devilish fiend within and you are its host, this is for everyone.
Some are petrified of this and they pray, they beg and cry to fight against it, i however am now embracing it.
It is the most agonising and painful, yet transformative and powerful experience I have ever been immersed in. Imagine if all your negativity, all your hate, all your wrath, your sins, your darkness, all that inner evil which has been committed or is a dormant potential of limitless evil within you. The urge to kill, the urge to devour, to relish in war, sex, pain, drugs, party and chaos. The very hell within, the very evil and malevolent aspects of the self actually embodied as a living free individual sentient being, that looks identical to you, with dark features.
If you fight it, resist it, war against it, try and ignore it, he/she will devour you. Drive you to self loathe, drive you to drink, do drugs, hurt yourself, destroy yourself and your life, even poisoning the heart and mind. Which can lead to all unwanted things like depression, anxiety, suicidal tendencies, PTSD and so on.
I had no idea it had been this wicked bastard ruining me all along, I manifested all the sex, money, revenge, drugs, drink, party, anarchy. I indulged in every carnal desire of the flesh and still I was miserable, with all the knowledge and power I had obtained it never satirised nor did it even make me happy. It was my inner devil, my inner jinn, my Qareen all along, now you would think I'd banish him, exorcise him, it doesn't work like that.
If you even purge yourself in the lake of fire itself and you are rebuilt by its infernal magma, piecing the soul back together with the very fibre of the hell-realms itself, then so would the Qareen be rebuilt too.
Now after a long late night journey into the vast desert, I took a long vast journey into my rotten soul, into my blackened heart and into the abysmal darkness of the inner devil that is my Qareen. I must embrace him for if I resist this inner and outer chaos will always pursue, to deny it would be to deny the self and that is the worst decision a magician could ever make.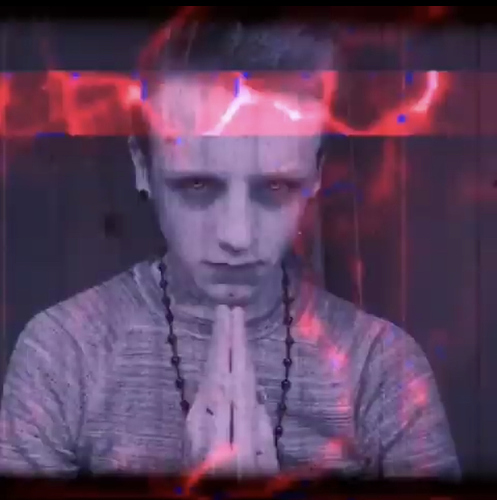 Let's buckle up motherfuckers, it's gonna be one hell of a ride.
Sincerely
C.Kendall