TL;DR: Severe death anxiety haunts me constantly, as does my scientist's wiring, and the only way for me to address it is by seeing a spirit or something from the beyond with my own two eyes. Not via scrying, not via smoke, crystals, or tarot, not via divination. But by actually seeing a spirit that has condensed in this world to the extent that they can be physically observed, I would have proof in my mind that the beyond exists and death is not equivalent to destruction. Anybody up for helping me make a spirit manifest so tangibly?
————————————————————
Throughout my life, I've experienced increasingly intense thanatophobia, the fear of death. The idea that nothing lies beyond this world, that we are all insignificant chemical reactions hurtling through space on a small sphere orbiting a medium sized star in an indifferent universe, terrifies me. I could really use some advice from you guys, but first, I feel that I should explain my views and cognitive biases, as well as the childhood sources of these, for reference.
When I was a young child, maybe 5 or so, I have a distinct memory, one of the only ones from that time, of my mom receiving a phone call saying that my uncle had died. I didn't know him very well, but when my parents tried to explain death to me, I remember feeling extremely disturbed by the idea that someone can suddenly cease to be. Even more than that, I was disturbed by the fact that no one could give me a concrete answer on whether death is the end or not.
Not long after, maybe less than a year, my grandpa died of pulmonary fibrosis and nephrotic syndrome. I was in complete emotional shock that such a kind, loving person could suddenly just be gone, lost from our world forever. And again, I was incredibly disturbed by the fact that no one was able to give me a definitive, logical answer on whether death is the end, and if not, what lies beyond. I didn't know the full extent of my mom's grieving at that time, and my parents tried their best to talk be through it, but I don't think that time ever left me.
The Formative Years
Fast forward to school time - I started in public school because my dad was an atheist (technically Anglican, but never went to church even as a child), and my mom was a non-practicing Catholic who hadn't been to church since being a small child herself. Kindergarten went well, but first grade was a nightmare - the teacher was an idiot, and in being a child who could never suffer fools well, but was also emotionally sensitive, I didn't fare well. At the end of first grade, we made the decision to move me to the local Catholic school because it had a much better reputation.
Catholic school in second grade wasn't horrible, I'll admit. I don't remember much of it, but my parents tell me that I internalized a fair bit of the Catholic materials they make newcomers read. Unfortunately for me, I started rejecting Biblical texts because they had direct contradictions, didn't make sense, and struck me as bigoted lunacy. Naturally, challenging Catholic teachers about the validity of Catholic teachings creates conflict, so I moved again to private school for third grade.
Third grade private school didn't go well as the result of a horrible teacher who I remember very clearly - a butch French Canadian woman who liked disciplining students at every available opportunity. For someone like me who challenges things people say that don't make sense, regardless of whether it's politically advantageous or destructive for me to do so, that was far from ideal. So I moved yet again, and fourth grade at a new private school was essentially a repeat performance because I worked through the material too fast and caught my teachers unprepared.
Finally, at the end of fourth grade, my parents and I made the decision to leave school altogether and do homeschooling with a combination of teaching by my dad and private tutoring, plus art classes to make sure I got to socialize with other kids. We did that for three years, but decided that I would need to go to an actual high school in order to eventually apply to university. The local public high school has a reputation of high levels of bullying and low quality education, so we again decided that the Catholic system was a better bet. At that point, I hadn't yet become completely jaded against religion, so I was amenable to the idea. I went back to the first Catholic school to do grade 8 and get oriented before making the transition to high school.
Transition to Atheism
Going into high school, I tried to have an open mind, but I increasingly found the pseudo-morality spewed in religion class to be childish and absurd. Ninth grade was uneventful, but tenth grade was quite something. My religion teacher and I had a tense relationship, as I had a habit of challenging her on a variety of Catholic teachings. Later in the year, she said to me privately that I ought to seriously consider becoming a theologian because I was able to critically evaluate advanced concepts in spirituality.
But regardless of my teachers' efforts, I grew to have an increasingly strong distaste for Catholicism. "Who the fuck is God to tell me what is right and what is wrong?" was a thought that played out often in my mind. It was further bolstered by the fact that I was gay, although it took until the summer before university for me to come out of the closet.
I spent the majority of my undergraduate education espousing militantly atheistic views, a product of my incredible distaste for religion that I had gotten from high school. However, within me, I still had that existential dread, that fear, that lingering question. What was the question, you ask? It was,
If all of us die in the end, forever committed to the eternal void, then what is the meaning of life?
I came to the understanding that life only has meaning if it can perpetually continue. Note that for this discussion, I am using the word life to mean identifiable, self-aware consciousness. As I had taken on the scientific view that death is the end of all biological reactions, and therefore the end of the mind due to the mind being an emergent property of the biological brain, I realized that my purpose in life needed to become life itself, or more specifically, the extension of life.
I discovered a researcher, Dr. Aubrey de Grey, who gave lectures on what he called Maximum Escape Velocity. His theory was that one-shot immortality is probably impossible, but iterative immortality might be. So let's say you have an 80-year-old and you find a way to get them to healthily live to 130. Now you have 50 years (130 - 50) to find a way to get them to live to, say, 190, which then gives you 50 more years to find a way to get them to live to 240, etc. So long as you are always working ahead of the clock, you will never die. I decided that I would do what I could to achieve this maximum escape velocity through my own research and intelligence.
Death is Coming Anyway
In working in the research space, I'm beginning to lose faith that we can work faster than the ageing clock that's trying to kill us from within. This isn't because I think it's not biologically possible - quite the contrary. No, it's because I've realized that science, and especially scientific funding, is incredibly political. Research is based on the number of papers you put out, not the viability of your idea for furthering medicine. I'm doing my best to work around the system, but I'm afraid that it may not be enough.
However, I have another problem. I have been drawn to the occult for a while, since perhaps the latter part of high school, but I'm wired like a scientist. I can't take a leap of faith like some people. What if the face I see in the flames or smoke is just pareidolia? What if the energy I think I feel is just subconscious regulation of the release of endorphins and enkephalins by my brain? What if the award that flew off my wall was just the result of a nail that loosened over time or due to changes in the moisture of the wall? What if there is nothing beyond this world and all of it is being invented by me to comfort myself in case I fail and my death is inescapable?
Somehow, I need to see a spirit with my own two eyes, right in front of me. Not a shadow in a mirror. Not a bit of smoke from incense. Not from within a candle flame. Not in the context of meditation, TGS, or Rapture. But as a full-bodied, full blown apparition. Something like what another user around here posted once: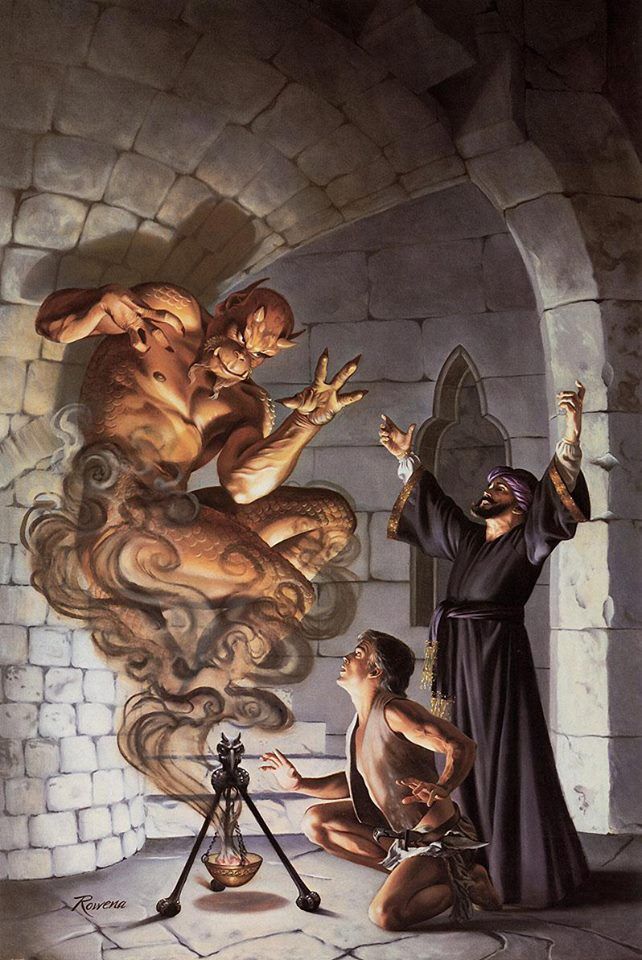 Asking me to do energy work, open chakras, learn to feel the spirits' presence, etc., has limited usefulness I think, because I can't really subconsciously believe any of this without the first critical step of seeing into the beyond.
Can anybody here help me see a spirit in this way? You have no idea how grateful I would be.