I don't have a camera right now, but a while ago I bought an agate slice, very similar to the one below but in blacks and very dark greys: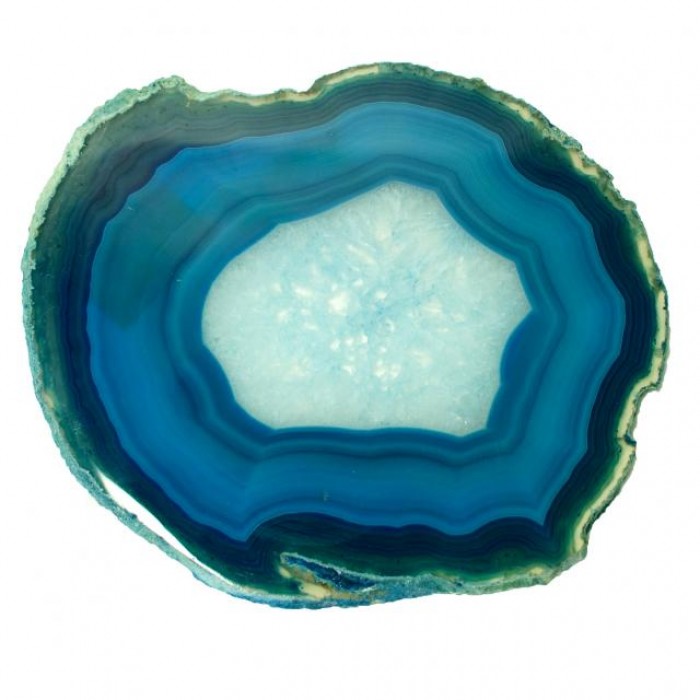 It's proving to be an excellent scrying mirror, and physical location (in place of a triangle) for spirits to manifest - for example, when I very first evoked Azi Dahaka, I did so by calling him into my presence above this base, which I'd bought as I moved more towards black magick and the LHP, and Belial locates himself in reference to it, so it's become my demonic "arrivals lounge" kind of thing.
Because I don't do GT-style evocation, the base is simply a visual and physical reference, and I'd gone shopping (not knowing what I was even looking for) for a tool specific to demonic work, and found this at the exact price of the cash I had left in my wallet that afternoon.
So I'm just posting about this as a possible multi-purpose tool idea, mine's about 6 inches by about 5½ and they're usually fairly cheap - I like to make my own tools for most things, but this looks attractive and the results of using it have been 100% on target.
Anyone else got any non-traditional tools that have really worked out?
(Btw, I know "it's not the tools, it's the magician" but they help, I view them as my allies in getting my will done, physical representations of my intent and beliefs, and as focal points for attention and concentration.)