I was watching this bald eagle on a telephone pole, and it ripped out a feather from its wing… I casually walked to where the feather was falling and grabbed it right out of the air shoulder height like it magnetised to my hand.
This was a day after I had told my mom not to put rocks on top of feathers or to weigh them down in such a manner, but you can poke em into the dirt if you want.
Lots has happened since the feather was given to me.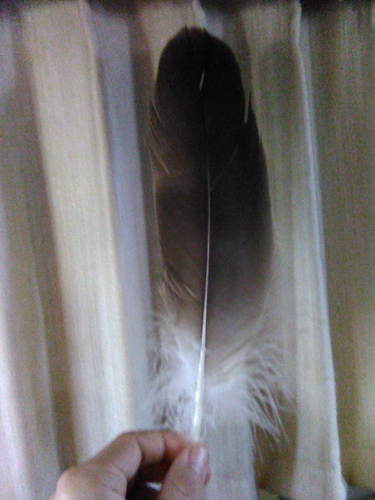 Thanks for Reading